Riskalyze Helps Financial Advisors Make Their Clients 'Fearless'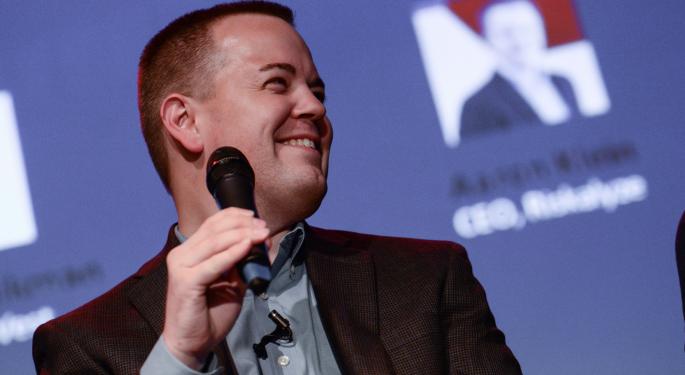 The 2017 Benzinga Fintech Summit was a gathering of leaders from every fintech vertical displaying the next generation of fintech innovation.
In this new article series, we'll be sharing insights and new products from the inaugural BZ Summit.
The Company:
Riskalyze provides financial advisors with a platform that helps managers quantify a client's appetite for risk. Then, advisors can build them a portfolio that meets that risk profile.
The Pitch:
"Investing feels broken," said Riskalyze CEO Aaron Klein during his presentation. Klein says investing seems that way because many investors are constantly on the wrong end of the greed-and-fear-fueled cycle of buying and selling, and need portfolios that work for them.
"We're about equipping financial advisors with a short-term framework to help their clients understand and react to risk appropriately, because that's how we take a bad investor who makes bad short-term decisions and turn them into a fearless investor who makes good short-term decisions and sticks with them for their long-term goals," Klein said.
The Future:
The company has gained 22,000 financial advisor clients in the past four years. Klein said the goals of the company are to "create fearless investors" and to "reduce the talk-me-off-the-ledge calls" advisors get from their clients. Watch Riskalyze's demo at the Benzinga Fintech Summit below.
View Comments and Join the Discussion!
Posted-In: Benzinga Fintech Summit Fintech RiskalyzeFinancial Advisors Fintech Personal Finance