Trizic Drags Banks Into The Fintech Age With Automated Wealth Management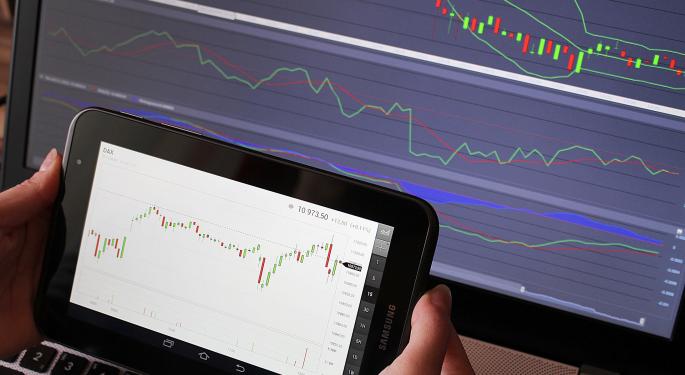 Trizic, the fintech company behind a B2B wealth management platform, has signed on as the technology provider to Fidelity National Information Servcs Inc (NYSE: FIS), connecting the Bay Area startup with the banking sector.
Trizic Digital Advisor — an open-API platform for registered investment advisers, enterprise clients, banks and credit unions — is a product built from the ground-up, CEO Drew Sievers told Benzinga.
"It's one entire modern, holistic coded platform," he said. "We're a hosted solution. All one code base. All our own technology. Nothing borrowed or purchased from anyone else."
The platform's features include trading, portfolio management, cash management, billing and compliance reporting.
Banks: An Emerging Customer Base
Trizic expects to take its first bank and credit union clients live within the next two months, Sievers said.
Trizic's platform can be run inside of a bank's website or mobile app, allowing wealth management to be integrated with the bank's existing architecture.
The platform's automation means banks can offer a wealth management solution for clients who have between $5,000 and $250,000 in assets — typically an unprofitable space for institutions, Sievers said.
"It's a unique selling point."
FIS is the largest provider of financial services technology, Sievers said.
"If there's 14,000 banks and credit unions out there, we should be able to go to half that market," he said.
Trizic's existing clients include 60 to 70 RIA firms, such as Level Four Wealth Management, which vary in size from $50 million in assets up to $10 billion, Sievers said.
John Hancock Financial, a subsidiary of Manulife Financial Corporation (USA) (NYSE: MFC), signed on as an enterprise client in March, deploying the Trizic platform to power the digital advice program MyPortfolio.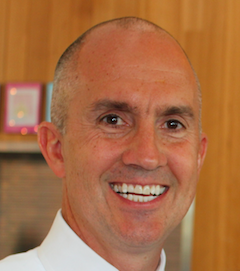 Trizic CEO Drew Sievers. Courtesy photo.
'Our Goal Is Not To Grow Fast At All Costs'
The partnership with FIS is a natural fit for Sievers, 52. He sold his previous business, the mobile banking and payment startup mFoundry, to the public company for $165 million in 2013.
About 500 of mFoundry's 1,000 bank clients were sold by FIS, Sievers said: "They were such a good partner to me."
Sievers was an early investor in Trizic before being tapped to take over the company's C-suite in September 2016 from founding CEO Brad Matthews, who remains a board member and consultant.
San Rafael, California-based Trizic has about 30 employees.
"Our goal is not to grow fast at all costs," Sievers said. "Our goal is to execute really well for the clients we have, and we believe that will take care of itself in the long run."
The company, founded in 2012, in some ways arrived ahead of demand, Sievers said, adding that the digital advice market took off within the last one-and-a-half to two years.
"If you talked to people about digital wealth management four years ago, it was just about B2C. Trizic was always a B2B play and, candidly, the market wasn't ready for it."
RIAs are the leaders in adoption of B2B adoptions, followed by broker-dealers and asset managers, banks and credit unions, Sievers said.
"All the news has been about robo," he said. "But the reality is B2C robo is an extremely difficult play."
Changing The Face Of Wealth Management
Wealth management has traditionally been done manually, with proprietary technology or single-point software, Sievers said.
For RIAs, operating relatively low-balance accounts requires the same resources as large accounts, Sievers said. Some Trizic clients put their "whole book" on the platform, while others have taken the smallest 30-40 percent of accounts and managed them with the software.
The value in automated wealth management is the freeing up of advisers' time, Sievers said.
"They don't want to be dealing with billing, statements, rebalancing [and] trade executions."
Trizic can process the initial onboarding of new clients; risk profiling and assessment; client scoring; the assignment of a model to a client; and portfolio management, according to the company's CEO.
The system automatically trades and rebalances, and can generate billing, reporting and statements.
The CEO said his view of the Trizic platform — and the fintech space — is that incumbents have the advantage 99 percent of the time if they're armed with the right technology.
That means existing banks already have assets under management, but stand to lose clients to online-only services if they fall short on features such as wealth management and remote deposits, Sievers said.
"The people who are going to win in wealth management are banks, credit unions — the big institutional players out there right now [who are] enabled by someone's technology," he said.
"I just want it to be mine."
If you're looking for cool fintech startups and access to top financial institutions, and are sick of attending stuffy corporate conferences, the Benzinga Fintech Summit is the event for you. Visit www.bzsummit.com for more details.
Connect with us on social media — use the hashtag #BZsummit and #Fintech to spread the word!
View Comments and Join the Discussion!
Posted-In: Drew SieversFinancial Advisors Fintech Top Stories Startups Exclusives Personal Finance Interview Best of Benzinga