The New Face Of Online Trading: A Concise Study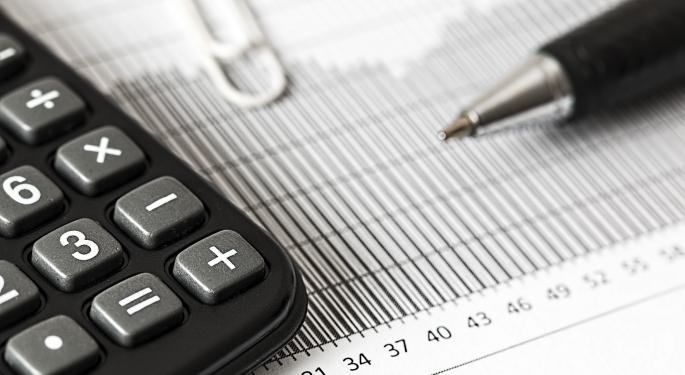 Various studies indicate that investment fees are considered a major bugbear for some folks. Many of the fees are directly related to transactions costs, commissions, brokerage fees, monthly maintenance fees and the like.
In addition to what their brokers might charge, traders and investors subject themselves to additional fees when they make emotionally-based decisions about their portfolios. Market movements are ubiquitous, and investors will do well to sit out the short-term volatility in markets by sticking to their positions and riding out the downturns.
Time works for you and against you with fees. If you act irresponsibly, you will invariably face challenges in terms of the net value of your investment. If the annual fees are 1% and the annual return is 5%, your net return over 30 years could be $320,000. However, if you double your annual fees to 2%, your net return would only be $240,000. These fractional price movements are extremely relevant when it comes to the overall value of your financial portfolio.
Personal finance experts roundly agree: lower your fees to maximize your returns. Various studies have been conducted over the years, extolling the importance of cost minimization and profit maximization. A Morningstar, Inc. (NASDAQ: MORN) report titled "Predictive Power of Fees" was especially telling. The study revealed that the costs of investments (maintenance and transactions costs) are the best predictors of the success of your financial portfolio.
According to the study conducted between 2010 – 2015, US equity funds with the highest percentile of success were also featured in the cheapest quintile of costs. The success rates of the costliest investments were associated with the lowest levels of return on investments. That the cheapest-quintile funds generated the best success ratios is not a coincidence. Costs eat away into the profits of these funds, as illustrated above.
Investors Should Pay Attention To The Following Fees
Many brokerage platforms pile on fees in the form of commissions. Sometimes these are backend fees where they will take a hefty cut of the purchase of a mutual fund. Current regulations allow for as much as 8.5% in fees. This is even true of several cryptocurrency trading platforms that charge commissions of 8% when purchasing BTC with credit cards. There are also annual expense ratios to consider.
Whether you're purchasing ETFs or mutual funds, a portfolio valued at $100,000 may be subject to 1.5% in annual fees. That amounts to $1,500 on every $100,000 invested, or $15,000 per annum on every million-dollar financial portfolio. These fees are guaranteed for the brokers, regardless of how well your investment portfolio is performing in the markets. Other options to consider are advisory fees. People who offer you financial advice do so at a premium. Their compensation may not be direct, but may be tacked on as part of a monthly service package.
Often, financial advisors follow a script of specific stocks, mutual funds and ETFs to offer their clients. It's important to know whether a conflict of interest exists before enlisting the support of these professionals. Overall, you will want to seek out discount brokerages to maximize your portfolio's value. In Canada, there are many world-class discount brokers offering affordable services with low fees, commissions and/or annual charges. The best way to pursue this is with an online trading account as opposed to a traditional brokerage model. In the days of old, brokers would cold call their clients and sell them on a wide range of financial instruments.
Compare Discount Brokers Online
Today, investors and traders can simply log in to their accounts and pick their preferred financial instruments. Granted, bricks-and-mortar institutions have higher overhead costs and are required to do everything possible to stay in the black. This includes selling huge volumes, talking up stocks, and aggressively closing deals.
Discount brokerages are best suited to home-based traders and investors
buying shares and ETFs online for cheap
. Discount brokers are a viable means of rebalancing your financial portfolio to reflect current market conditions. Various online trading brokers pepper the scene, and it's always a good idea to use comparative statics and aggregator sites to evaluate the merits of each site. This allows you to make an informed trading decision when you're ready to act.
There are numerous types of fees that need to be considered, including annual RRSP fees, TFSA fees, RESP fees, annual non-registered account fees, ECN fees, trading fees and more. Many virtual brokers – online brokers – do not charge these types of fees. However, there will be fees levied on certain services such as basic trading fees, and account minimums may be required.
Online Brokers Siphon Capital from Traditional Brokerages
Major banks and financial institutions are notoriously expensive when it comes to the fees that are tacked on to individual trades, transactions and investments. Companies like
Credential Direct
,
HSBC Holdings plc
(NYSE:
HSBC
) and
National Bank Direct
charge
high annual fees
with high minimum account balances. Discount online brokers allow you to keep more of what's yours, boosting the value of your financial portfolio.
Online trading has gained ground in recent years, as bricks and mortar brokers steadily lose out to their cost-effective competitors. The fact that you can trade your way at online brokers is a big bonus. You're not subject to the high minimum and maximum trading volumes, nor are you required to comply with complex regulatory frameworks and processes. The online trading scene is upending decades of convention, and it is doing so for a fraction of the cost.
Photo credit: public domain
View Comments and Join the Discussion!
Posted-In: fees financial advisors Investors marketacrossFinancial Advisors Personal Finance