The Future Of Financial Advising Is Through A Goals-Based Approach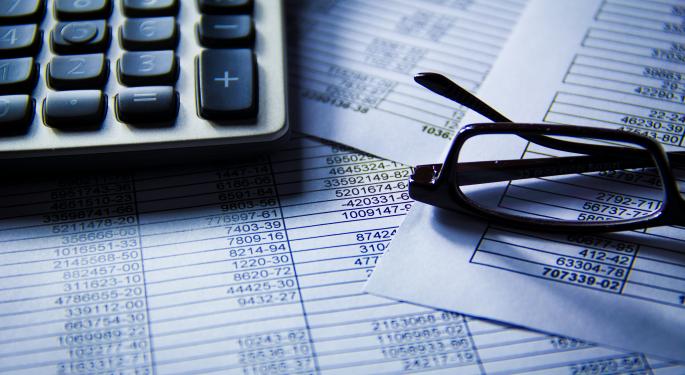 The financial advising industry continues to make great strides in developing new research, strategies, and tools that improve advisors' ability to serve investors. There is certainly no shortage of discussion about scalable technology that investors and advisors can leverage to cut costs and simplify the investing process.
While these are exciting advances that deserve attention, in my view, the future of financial advising should center on enabling advisors to better identify and realize investors' goals.
Advisors need technology tools that empower them to quickly and easily translate each clients' unique situation and goals into a custom portfolio. Beyond that, tools that support regular check-ins are needed to build client confidence in the investment strategies employed and to help advisors stay informed of significant life events that could impact goals and investment decisions.
Traditionally, the financial advising industry was oriented around product and account administration, an approach that failed to facilitate the type of conversations that would truly help investors meet financial targets. Under this dynamic, advisors were focused on examining performance of each individual investment product and communicating those results to clients. Fortunately, advisors are beginning to recognize that such an approach presents an incomplete picture that does not get at the heart of investors' financial objectives. By shifting the conversation from what is in a client's portfolio to why a particular strategy was chosen, advisors can build confidence by clearly articulating their alignment with investors' goals and using terms investors can understand.
We are now witnessing tremendous progress in terms of creating platforms and tools that allow advisors and investors to construct portfolios that are goals-oriented. This requires restructuring and building the approach into the heart of financial platforms through new software development.
At the core of a goals-based approach is facilitating discussions between advisors and investors that help them collectively identify the ultimate investing goal, and then create a plan to achieve that objective. Companies are increasingly turning to this model, establishing portfolio accounting systems that more intuitively understand investors' goals.
Take for example an investor whose central goal is retirement. If an investor wants to retire in a decade and needs a certain amount of money, how do we build a portfolio that will get the investor there in that time frame? Rather than directing the client toward an IRA through a single asset manager, advisors using a new portfolio system would recognize that the best way to achieve retirement goals could include more than a single account type or asset management solution.
Establishing a true goals-based platform requires more than just new software and tools— it also necessitates a robust communications framework that reinforces the approach. Every element in a platform needs to use language that fosters continuous engagement between the advisor and the investor that assesses the financial goals at hand, and the rate of progress towards intended outcome. In these conversations, word choice, measurement, and context are of tremendous importance, and it is on us as an industry to continue to find ways to create language that complements new goals-based portfolio construction tools.
To complement frank, holistic conversations between advisors and investors, the frameworks and terminology embedded in the technology must reinforce communications tied to investor goals and be free of industry jargon. The stand-out advisors will leverage tools that embody these intentional shifts in dialogue to optimize client relationships and outcomes.
In the next decade, the financial advising industry needs to continue to invest in further developing technology and tools that will help advisors focus on achieving client goals. In turn, successful advisors will continue to demonstrate their value by building lasting relationships with their clients that inform holistic financial advice and enable them to achieve outstanding results for investors and their families.
Natalie Wolfsen is the Chief Commercialization Officer at AssetMark, Inc.
Photo Credit: Ken Teegardin
Posted-In: Financial Advisors Personal Finance
View Comments and Join the Discussion!