MaxMyInterest CEO Talks 3-Year Anniversary And The Future Of Fintech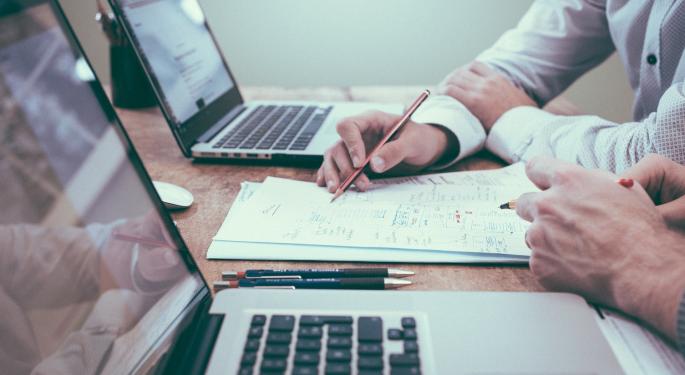 Benzinga recently had the chance to talk with Gary Zimmerman, founder and CEO of MaxMyInterest, about the company's three-year anniversary, the current climate of the fintech industry and where he sees the business heading in coming years.
MaxMyInterest helps clients link existing checking and brokerage accounts to a network of higher-yielding online savings accounts. The company monitors changing interest rates on a daily basis and reallocates funds to make sure clients are earning as much interest as possible.
This week, MaxMyInterest celebrated its three-year anniversary, and Zimmerman said a lot has changed for the business during that time.
"Banks are now much more open to partnering with FinTech companies that can offer better client solutions," Zimmerman explained. "Banks have always been leaders in technology and have been the primary drivers of innovation."
Fintech can be a cut-throat environment, and Zimmerman is extremely pleased with how well his team has performed in the past three years.
"I am most proud of the team we've assembled and the engineering challenges that we've solved. Our approach was non-obvious, and required thinking about the problem differently: rather than try to build a product to sell to banks, we thought of the problem entirely from the perspective of what's best for the customer," he told Benzinga.
Related Link: 3 Fintech Funding Options For Small Business Owners
Despite MyMaxInterest's success, Zimmerman said he has been surprised by how many people continue to draw little or no interest on cash.
"We have been surprised by the degree to which people are slow to do what's clearly in their best interest," he said, comparing MyMaxInterest to an experiment in behavioral finance.
Looking ahead, Zimmerman hopes to spend the next three years helping Americans fight back against historically low interest rates.
"If even just the top few percent of U.S. households used Max, they could collectively earn $30 billion more in interest income every year," he concluded.
MyMaxInterest offers its services free of charge to financial advisors.
Did you like this article? Could it have been improved? Please email feedback@benzinga.com to let us know!
View Comments and Join the Discussion!
Posted-In: Gary Zimmerman MaxMyInterestFinancial Advisors Fintech Exclusives Personal Finance Interview Best of Benzinga