Chart Of The Day: Check Out This Rising Morningstar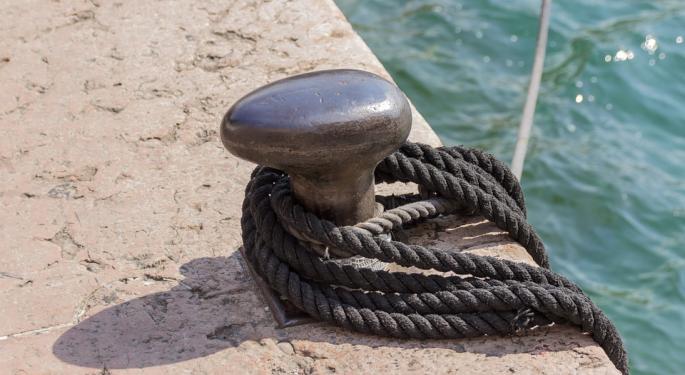 Morningstar, Inc. (NASDAQ: MORN) provides data on more than 510,000 investment offerings, including stocks, mutual funds, and similar vehicles, along with real-time global market data on more than 17 million equities, indexes, futures, options, commodities, and precious metals, in addition to foreign exchange and Treasury markets.
Morningstar also offers investment management services through its registered investment advisory subsidiaries, with more than $180 billion in assets under advisement and management as of Dec. 31, 2015. The company has operations in 27 countries.
The chart of $MORN has broken up and out of a Bullish Head & Shoulder pattern!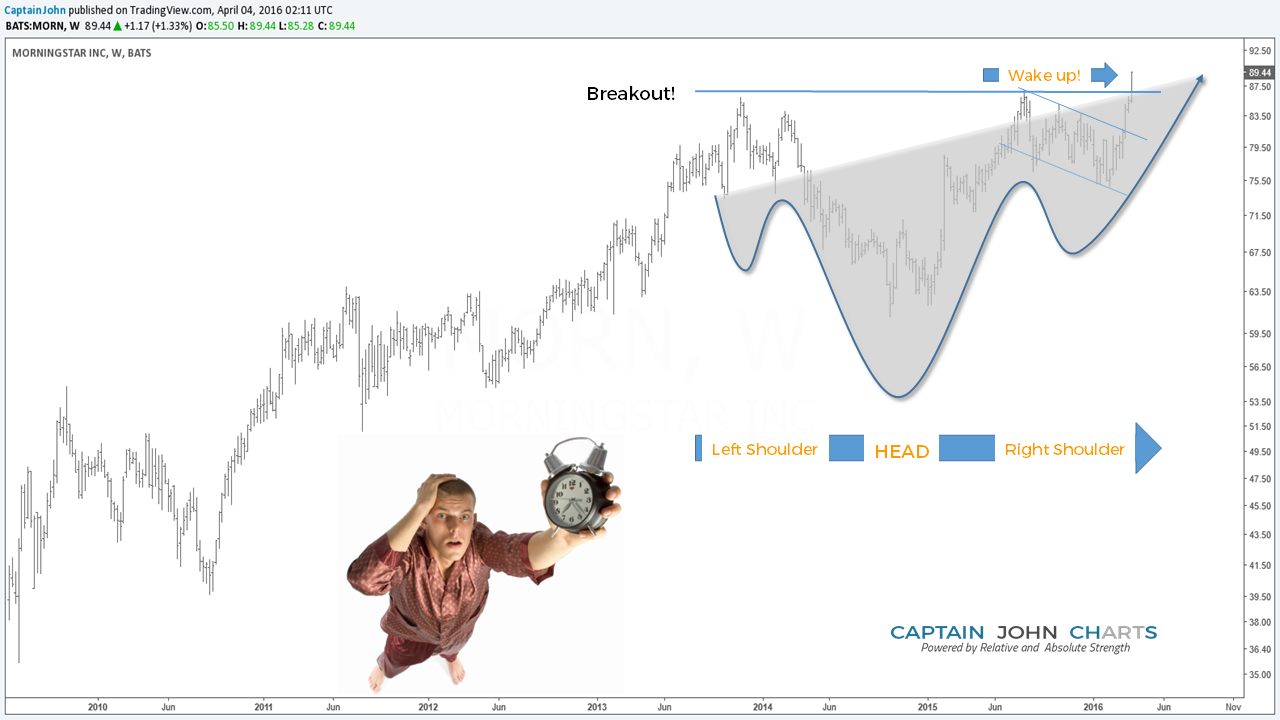 The relative strength versus the S&P 500 looks fantastic too! Usually when Relative Strength of one asset class to another breaks out, it has some Momo' behind it and minus any major upheaval or black swan, it has staying power.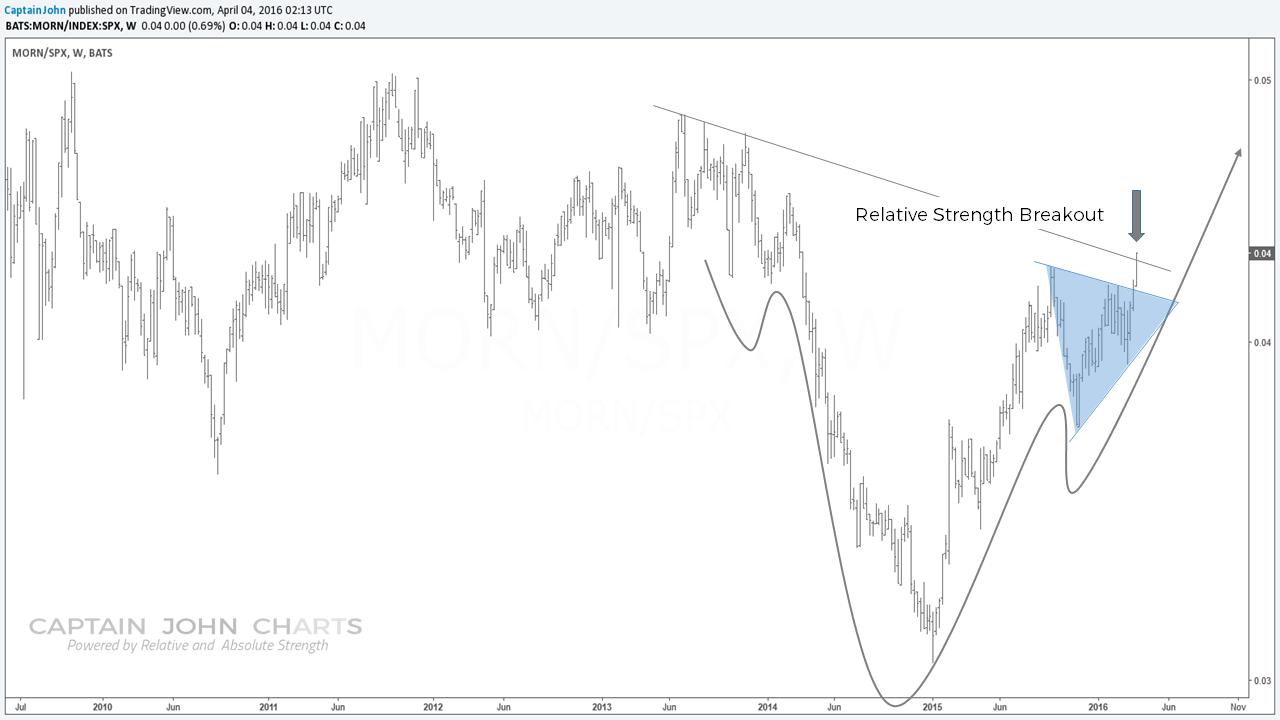 There is a beautiful harmony in art and the universe that reveals itself in a myriad of ways. When we gaze upon it, we see and contemplate that beauty and are inspired. Harmony reveals itself here in excellent Relative and Absolute Strength. Where there is harmony, there is love. What is not to love about this?
We love the story of how this company started in a one bedroom apartment in Chicago and that the name was taken from the last sentence in Walden, by Henry David Thoreau; "the sun is but a morning star".
Digging into Walden and a Point and Figure chart for deeper introspection we discovered 2 things. The upside bullish price objective on the Point and Figure chart is 113. It offers a decent risk reward and that like the sentence prior to "the sun is but a morning star", that there is "more day to dawn" for this stocks price. In the spirit of this awe inspiring writer I leave you with this passage from Thoreau.
"I learned this, at least, by my experiment: that if one advances confidently in the direction of his dreams, and endeavors to live the life which he has imagined, he will meet with a success unexpected in common hours. He will put some things behind, will pass an invisible boundary; new, universal, and more liberal laws will begin to establish themselves around and within him; or the old laws be expanded, and interpreted in his favor in a more liberal sense, and he will live with the license of a higher order of beings.
In proportion as he simplifies his life, the laws of the universe will appear less complex, and solitude will not be solitude, nor poverty poverty, nor weakness weakness. If you have built castles in the air, your work need not be lost; that is where they should be. Now put the foundations under them."
Kimberly Swartz and John Butcofski
The preceding article is from one of our external contributors. It does not represent the opinion of Benzinga and has not been edited.
Posted-In: Long Ideas Technicals Trading Ideas Best of Benzinga
View Comments and Join the Discussion!