18 Ways To Lower Your Grocery Bill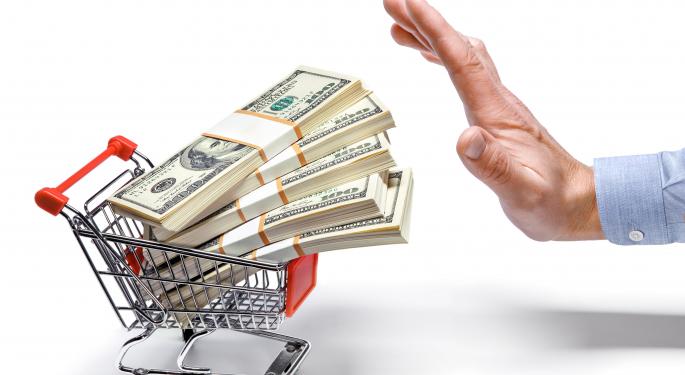 Remember when you could buy groceries for your family for less than $100? Now, you're probably happy if you get out there for less than $200. Economists call it food inflation—you call it wallet-busting.
We scoured the internet and put together a list of ways to save on groceries. If you have a game plan that isn't on this list, include it in the comments below.
Don't randomly buy - Studies show that you'll spend more if you don't have a list.
Grow your own - You may not have room for a full-fledged garden, but buy an herb plant or two.
Make produce your top priority - Produce is expensive and it goes bad the fastest, so eat (or doing something with) it before all of the non-perishables.
Find a discount store - Most cities have discount grocery stores that don't have the frills or selection of the bigger stores but offer everything at lower prices. Look for those.
Don't count out drug stores - Keep an eye on those sales ads. Drug stores will often surprise you with great deals you can't find in grocery stores.
Get creative with your pantry - You probably have a pantry full of cans that have been there a while. Go online and look for recipes based on those. Food is too expensive to waste.
Cook and freeze - Cook in larger quantities and freeze the leftovers for future use.
Only shop once per week - Studies show that people who grocery shop more often purchase more overall. The less you shop the less you'll spend. Buy everything for the week in one trip.
Yes, coupons - They still work. You don't have to spend hours per week trying to be an extreme couponer. Every little bit counts, right?
Cut your own food - If you purchase cut vegetables, you're paying up to six times more than doing the work on your own.
Don't eat processed food- Not only is it less healthy, it's more expensive.
Don't buy water- Buy a filter instead.
Don't buy swanky spices - Those high-priced designer spices are no better than the generic; they're just twice the price.
Don't buy individually-wrapped items - If you're trying to portion control your food, buy some cheap (generic) resealable bags and portion the food yourself.
Buy your meat from the deli - Those reusable plastic containers might come in handy, but the meat is much cheaper in the deli.
Don't bring your kids - "Can I have this?" leads to a higher grocery bill. Keep your children out of the grocery store.
Farmer's Markets! - They're cheaper, the produce is often cleaner and you're helping local farmers.
Buy an extra freezer- Put it in the garage, buy in bulk and watch that freezer pay itself back in no time.
These are only a few of the ways to save. Let us know your favorite tricks!
Posted-In: bulk groceries produceFinancial Advisors Personal Finance Best of Benzinga
View Comments and Join the Discussion!