Your Rights As An Identity Theft Victim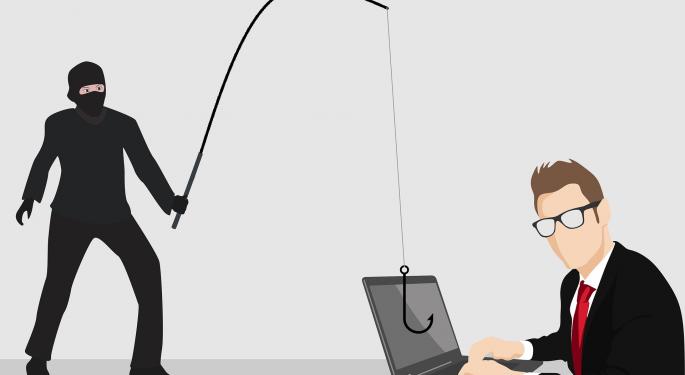 Would you know what to do if you discovered that you were a victim of identity theft? Given the massive data breaches that have occured over the past few years, it's important that you understand your rights as an identity theft victim.
"If you find you are a victim of identity theft," says April Lewis-Parks, Director of Education and Public Relations at Consolidated Credit, "you should contact the police, let them know." In addition, file an identity theft report with the Federal Trade Commission at their website. These reports will give you the proof you need to exercise your rights.
The Right To Place Fraud Alerts: You can contact one of the three major credit reporting agencies (TransUnion, Experian, and Equifax) and request that a fraud alert be placed on your file. The fraud alert will be automatically placed with the other two bureaus as well.
The initial fraud alert lasts for 90 days, but you can place an extended fraud alert lasting seven years if you are a victim of identity theft. You will need the identity theft reports to apply the extended fraud alert.
The Right To Free Copies Of Credit Reports: You already have a right to one free copy of your credit report every year from each credit bureau, but you are entitled to another free copy from each agency upon applying an initial fraud alert. With an extended alert, you may acquire two more free copies within a 12-month period. This allows you to monitor your credit file more frequently for any fraudulent charges or accounts.
The Right To Get Documents Related To The ID Theft: Creditors and potential creditors with documents related to the theft of your identity, such as applications for credit accounts or transaction records for a fraudulent account, must send you a copy of these documents when they receive your written request. Each creditor may ask for a copy of your identity theft report, police report or other confirming information before supplying those documents.
The Right To Information And Protection From Debt Collectors: If debt collectors have information about a debt that was fraudulently incurred in your name, they must provide that information to you in writing upon request. If a debt collector is hounding you regarding a fraudulent debt, they must stop contacting you after you send them a letter asking that they do so.
The Right To Block And Remove Fraudulent Information From Your Credit File: You can block reports on fraudulent accounts before they reach your credit file. Once you supply an identity report proving that the accounts are fraudulent, creditors and debt collectors are not allowed to report activity on those accounts to the credit bureaus.
If fraudulent account information has already reached your credit file, you can have it removed by the credit bureaus. You must supply proof of identity along with your identity theft report, and clearly identify which information is to be removed.
When debts that result from identity theft have been blocked, any creditor or debt collector with notice of that block can't sell or transfer that debt. If the debt is not already in collections, it can't be transferred there.
The Right To Freeze Your Credit For Free: As of September 2018, all Americans are allowed to freeze and unfreeze their credit for free with each of the three major credit reporting agencies by federal law. A credit freeze bars creditors from accessing your credit reports, thus preventing identity thieves from opening new accounts in your name. You will need to unfreeze your report when you want to apply for credit and then freeze it again when you're done. Previously, costs for these services varied by state.
Know your rights and keep this information readily at hand in case you are ever the victim of identity theft — it could save your a world of financial pain.
A healthy financial future starts with proper investments. Use our guides and tools to find the best investment strategy, and the right products to use.
Related Links:
Video: 5 Ways To Prevent Identity Theft
Equifax Data Breach Victims, Your Free TrustedID Premier Has Expired: Here's What To Do
The preceding article is from one of our external contributors. It does not represent the opinion of Benzinga and has not been edited.
Posted-In: contributor contributors identity theftPersonal Finance Best of Benzinga
View Comments and Join the Discussion!