7 Steps To Beat The Summer Debt Bulge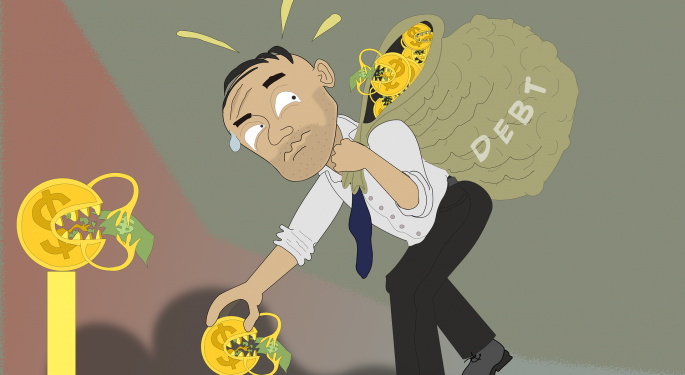 Have you spent too much on vacations, dining out or entertainment this summer? Follow these seven simple steps to get your finances back on track and pay down your debt faster.
If you're scared to look at your credit card bill and bank statements, there's a good chance you went overboard over the summer. However, the "out of sight, out of mind" way of thinking has serious financial implications. If you're only making minimum payments on any debt you've accrued during this time, the faster you face reality, the faster you can make a plan to get back on track.
Set a goal based on how much debt you need to pay off or how much cash you need to add back to your savings fund, and use a debt repayment app like Debt Free or a finance tracking app to help you stay motivated.
A 30-day no-spend challenge is a great way to detox your budget and bounce back quickly from overspending. For one month, don't buy anything that isn't an absolute necessity. Remember, needs include mortgage or rent, groceries, utilities, auto loans and insurance or transportation costs and any healthcare expenses. Wants, like going to the movies, dining out, clothing purchases, beauty services and so on, should be placed on hold for the month.
The best way to pay down debt quicker or boost your savings is to increase your cash flow. Although negotiating a raise or getting a new job that pays more may not be an option, working on the side can be done easily through gig sites, which could earn you up to $1,000 per month in extra income.
Your budget could be full of wasteful expenses, such as excessive channels on your cable plan that you never watch or subscription services you don't use, so it's important to give your monthly spending a serious checkup and eliminate the financial waste. By reducing the number of movie channels on your cable plan, for instance, you could save up to $50 per month. If you're among the 67 percent of gym members who never use the facilities, it's time to cancel your plan!
Don't lock yourself up and sulk at home while detoxing your budget. There are plenty of free and inexpensive things to do in your community. For instance, popular exercise-clothing brands like Athleta offer complimentary barre, CrossFit and yoga classes, while Lululemon provides free yoga, hiking meetups and more at locations across the country. Your local city parks may host free events for community members, while your local library is a great resource for complimentary family activities as well as free passes to museums.
Market research companies will pay you for your opinion. Look for focus groups or panels in your area. Otherwise, take surveys for points that you can redeem for gift cards or go mystery shopping. You can find legitimate opportunities through the Mystery Shopping Professionals Association.
Clear out your wardrobe, closets and garage for clothing, furniture and other items you no longer need or use and sell them online.
There's no reason to only follow these tips when you're overextended. Increase your savings and minimize debt all year round by keeping your expenses in check and looking out for opportunities to earn extra cash.
A healthy financial future starts with proper investments. Use our guides and tools to find the best investment strategy, and the right products to use.
Related Links:
What You Should Know About Credit Card Hardship Programs
The preceding article is from one of our external contributors. It does not represent the opinion of Benzinga and has not been edited.
Posted-In: contributor contributors credit cardsPersonal Finance Best of Benzinga
View Comments and Join the Discussion!