Can Unplugging Make A Difference?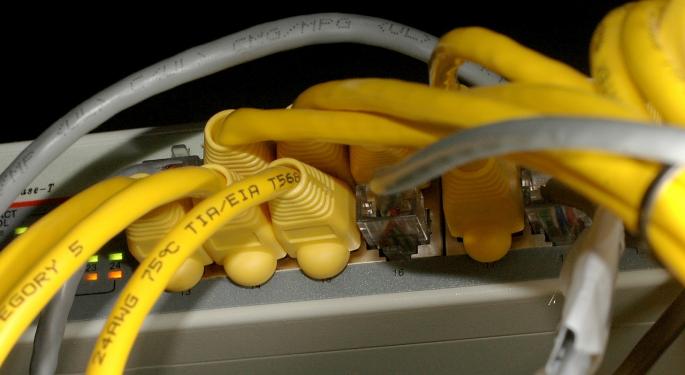 Spring is officially underway and that means changes in utility bills.
Twice a year, utility usage shifts for most American households. Spring shepherds in air conditioning charges, while fall herds in higher heating bills.
Regardless of where the costs are coming from, utility bills and their yearly cyclical patterns are static expenses for homeowners.
As part of this year's spring cleaning efforts, consider decreasing your energy footprint while dusting off the cobwebs throughout the house. Simple changes can make substantial differences over the lifetime of a home, and what better time than spring to take steps towards a healthier utility bill.
While a complete overhaul and upgrade of all electronic devices would surely be the most beneficial, those extremes are rarely practical. Instead, consider simple steps that will make a difference. Even the smallest changes around the house can contribute to a lower bill each month and quite the savings at the end of the year.
Related Link: 5 Tips To Lower Utility Bills
The Low Down On Appliances
In addition to the typical pieces of energy-saving advice such as adjusting the thermostat and installing aerators in all of the faucets, unplugging unused electronics frequently makes the list of easy steps to save money.
But, how substantial are these savings? And are they significant enough to justify changing old habits?
For one, it is important to realize that not all electronics stop sucking power just because the device itself is turned off. That's right. Just because your laptop is turned off, if it is plugged into the wall, it may be wasting energy, and therefore unnecessarily boosting your bill.
According to the U.S. Department of Energy, the average American household spends $1,900 in energy annually. Five to 10 percent of that cost is due entirely to electronics that are plugged in at all times.
The DOE puts this in more simplistic and specific terms, "What most people don't realize is that these [phone] chargers are continually drawing power, even when no device is connected to them. In fact, the average charger is consuming .26 watts of energy when not in use, and 2.24 watts even when a fully charged device is connected to it."
Entrust Energy elaborates upon these statistics, describing the national implications, "Electronics in standby mode […] account for more than 100 billion kWhs of U.S. electricity consumption and more than $10 billion in energy costs each year."
Related Link: 10 Simple Money-Saving Tips That Carry A Big Bang
Small Sources, Big Savings
Tom Kraeutler of The Money Pit wrote in an article for Daily Finance, saying, "Energy vampires, everyday electronic devices ranging from cell phone chargers to televisions, consume electricity even when they're turned off, and suck away valuable energy dollars in the process."
These energy vampires can be slayed by just unplugging them when not in use. Some of top energy sucking culprits include:
Desktop computers
Laptop computers
Routers
Modems
iPods
Video game consoles
Televisions
DVD players and VCRs
Cable TV boxes
Cordless phones
Cell phone chargers
Stereos and radios
Coffeemakers
Toasters
Microwaves
Toaster Ovens
Lamps
Washer
Dryer
Some new, top-line appliances have built-in energy saving features, but Kraeutler suggests making sure that the energy saving features actually stop the flow of energy completely. He suggests using the touch test to determine if your home is infested with energy vampires.
"Note whether it [the charger, plug, or device itself] gets warm even when the product is turned off. If it does, you are wasting electricity."
What Can You Do?
While larger appliances may be difficult or impossible to unplug on a regular bases (despite being electric vampires), saving energy from the smaller appliances is better than not saving at all.
Every little step to eliminate wasted electricity can make a difference.
Eliminate the hassle of unplugging multiple devices by using a power strip. Rather than unplugging multiple devices, they can all be controlled from a single, power-saving source that shuts off the flow of electricity to all of the devices plugged into the strip. Reconfiguring how your devices are plugged in can be easily done during spring cleaning; while dusting behind the media center, take the time to hook up all of the different devices to a single, energy-saving power strip. Make the power strip accessible, and when not in use, cut the energy to all of the devices with a single push of a button.
The same concept can be applied to the kitchen and bedroom. Hook up the coffee maker, toaster and microwave to a strip and cut the energy when not in use.
Image Credit: Public Domain
View Comments and Join the Discussion!
Posted-In: Daily Finance Department of Energy Entrust Energy The Money Pit Tom KraeutlerPersonal Finance Best of Benzinga