5 Ways Entrepreneurs Can Build Credit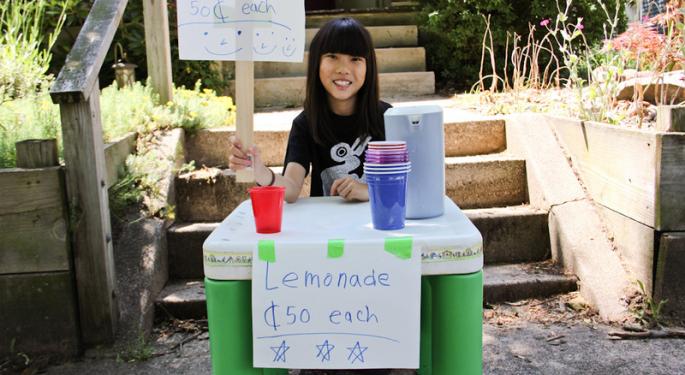 This post is sponsored by GOBankingRates
This post is sponsored by GOBankingRates
Does your credit score still matter if you're not planning to buy a car or house? Yes. Lenders need some way to gauge your credit risk and worthiness, just like colleges need SAT scores and GPAs to see if you're a good candidate for their programs.
As an entrepreneur, you're going to need capital, and that often necessitates small business loans. Even if you're bypassing traditional loans, crowdfunding sources and angel investors might ask to check out your credit report. Are your numbers up to snuff?
There are many excuses (some of them legitimate) why your credit score isn't top tier. However, lenders aren't going to care about excuses when they have a line of entrepreneurs just like you at the helm. If you want to improve your credit score, you can start today by knowing where you stand. Ignorance is rarely bliss, and there might be false information on your credit report that's easy to address.
Consider this your ultimate credit score development strategy for entrepreneurs, but don't worry — it's not nearly as difficult as starting a business.
Related: How to Get the Highest Credit Score Possible
1. Get Your Credit Report
For the most comprehensive credit report, get your FICO score, which includes detailed information from all three major credit reporting agencies.
Of course, this will cost you (to the tune of about $50 depending on the package you get).
If you want to go this route, search for discount codes, which are almost always available. If you prefer a freebie option, Credit Karma monitors your credit score monthly with no strings attached.
2. Challenge Any Potentially False Information
Is that $10 fee for not returning a Blockbuster rental five years ago still lingering on your credit report? It's pretty easy to challenge information on your credit report, although every agency has slightly different requirements; but sometimes it's as simple as completing an online form.
The reporting company (in this example Blockbuster) then has a small window of time to supply more information or not. Many times, you can get information removed just because the reporting business doesn't have time to deal with it.
>>> See 7 credit myths you thought hurt your score but don't
3. Keep Old Cards and (Maybe) Close the New
Just like friendships, often times the best ones are the oldest. You get credit points the longer a line of credit is open, so even though that MasterCard with no rewards and a high interest rate you opened when you turned 18 isn't overtly doing you any favors, it actually is.
Use it sparingly, perhaps to automatically pay one bill per month. Don't close very old accounts, but take a closer look at new ones — do they have great points programs or other reasons to be in your wallet? If not, close them since having too many accounts can impact your credit score.
4. Work on Debt-to-Limit Ratios
While there's no magic number, aim to only use up to 10 percent of your credit limit at any time. Too much debt is a red flag for investors and can impact your credit score; however, a credit line that's never used can be closed on your behalf. It's all about balance.
5. Pay Off Your Balances Consistently
The absolute best method? Always pay your credit card balances on time and in full, and know the difference between "good debt" and "bad debt." Good debt includes a healthy amount of credit cards, student loans, mortgages, car payments — and, yes, small business loans. Bad debt includes personal loans with high interest rates and shark loans (such as car title loans).
This is your chance to show investors and lenders that you're financially fit, so jump on that metaphorical elliptical machine and show them what you've got.
Photo credit: Steven Depolo, Flickr
Find out more about Sponsored Posts.
Find out more about Sponsored Posts.
Posted-In: BZ Sponsored entrepreneurs how to build creditPersonal Finance Best of Benzinga