Private Student Loan Debt: Overlooked 411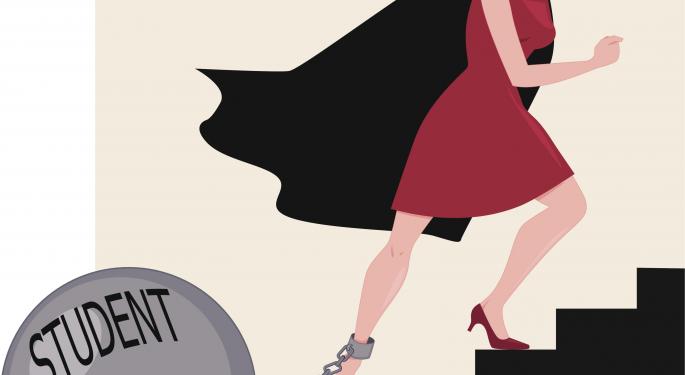 As higher education costs soar, the number of prospective students turning toward private student loans instead of or in addition to federal loans is likewise escalating.
In considering what loan options are best, many factors come into play. The professional opinions regarding federal versus private loans are conflicting, predictably with StudentAid.ed.gov urging students to only apply for federal loans, while lenders in the private sector highlight the advantages of private student loans.
Even if you are a proponent of federal over private loans, what happens when federal student aid runs out? The price of college has not decreased. Students need higher education to find employment. Young adults, already struggling with financial hardships, often turn toward private student loans.
Regardless of the originating reasons for having private student loan debt, it is a situation where young grads, many still on the grueling job safari, find themselves.
Overlooked 411 On Private Student Loans
Despite the often prevailing opinion that private student loans are a poor financial option for young adults, judgment must be set aside and the situation analyzed for what it is: debt.
Just as not every home loan is equal, neither are private student loans. Daniel Gamez, a debt settlement lawyer out of La Jolla, California, spoke with Benzinga after publishing a blog post about this subject.
His blog post covered just three often-ignored facts about private student loans: 1) they are unsecured debt, 2) your lender can sue you for repayment and 3) you can renegotiate the terms of your private student loan.
Let's Talk About It
While the first two items seem rather self-explanatory (unless court ordered, these debts cannot be repaid by garnished wages, tapping directly into your bank accounts or foreclosing your home; and while private lenders cannot issue secured debt, they can serve you with a lawsuit, suing you for the amount owed to them), the third item gave pause.
Gamez stated in his blog, "It is possible to negotiate with your lender to reduce your overall debt." Immediately, the question about financial viability surfaced.
Debt Repayment Is Never Simple: Amount
Knowing that any complicated conversation with lenders is best completed with a lawyer intermediary, with whom one incurs retaining fees, the amount of debt worth contending must be considerable enough to make it worth the trouble.
Gamez told Benzinga that anything less than $10,000 would probably not be worth going through the process of renegotiation.
If negotiation is possible, why would anyone not try?
Debt Repayment Is Never Simple: Timing
Gamez replied that in order for the lender to consider negotiation, you have to default on your loan. This is a precarious situation to be in, one that you do not want to put yourself into if you are capable of making your payments.
In other words, if you have missed payments and are at risk of defaulting, that is the window in which hiring a lawyer who specializes in debt settlement becomes worthwhile and practical.
It is important to keep in mind Gamez's Fact #2: If you default on your loan, you can be sued. Therefore, safely negotiating with your lender involves deliberate timing, communication and true need.
Debt Repayment is Never Simple: Taxes
Another overlooked aspect of this scenario is that forgiven loans are then taxable.
In that case, what is the benefit of toeing the line time-wise, asking for a negotiation from your lender, ensuring a newly accrued fee (retainer fee), not erasing your debt completely and ending up with taxable income to boot from what is forgiven?
Gamez responded that renegotiation could result in terms that are more lenient. While your debt used to be lump sum, after negotiation, your settlement could be termed and payments spread over a longer period.
This is not a loophole in the system or way to elude your responsibilities, but rather a viable option for individuals who have found themselves in a debt abyss that is just too deep for them to crawl out of unaided.
If you have found yourself in financial difficulty because of unsecured debt or private student loans, consider consulting with a lawyer who specializes in debt settlements. Ignoring the situation is unwise. Take control of your financial life.
Daniel Gamez opened the Gamez Law Firm in 2013 and can be contacted at daniel@gamezlawfirm.com or 1-858-217-5051. For more information about Gamez Law Firm, click here.
Posted-In: Daniel Gamez Federal Student Loans Gamez Law Firm private student loansPersonal Finance Best of Benzinga
View Comments and Join the Discussion!