Should You Still Save Once You Start Receiving Social Security And Pension Money?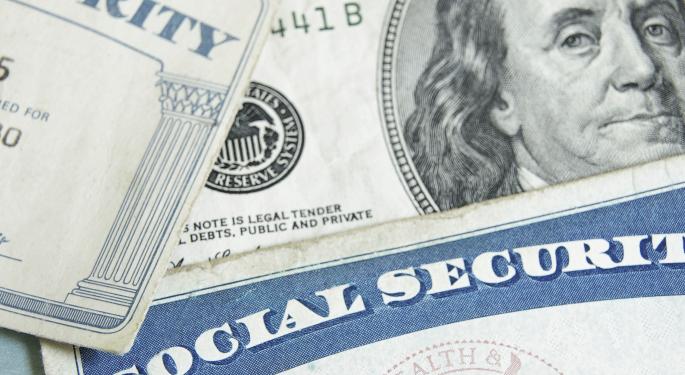 It all depends on your understanding of saving, but in short: yes. You should always keep an eye on your finances, regardless of where you are on your financial journey.
Retirement is no time to lose track of your portfolio. Just because you are not receiving a regular paycheck does not mean you can live care-free.
Even if you are among the percentage of retirees who decides not to quit work completely early on in retirement, saving is still relevant -- as is reassessing your spending habits and lifestyle, and anticipating financial changes.
Reevaluate your understanding of saving, and shift the definition from contributing to your portfolio to making your money work for you.
Related Link: 4 Things You Can Do Today To Help Keep Your Retirement Goals On Track
Oftentimes, exploring retirement options centers around having a large enough, diversified enough, stable enough portfolio when you retire.
All the planning and prepping seems to have one goal in mind: the day you retire. After discussing that momentous occasion, the planning conversation comes to a halt.
Realistically, life continues beyond the congratulatory goodbyes and best wishes. Your life the day after you retire will not look the same as your 10-year retirement anniversary.
Just as you have undoubtedly reevaluated your retirement portfolio over your years of employment, you should do the same even after you begin receiving Social Security, pensions and/or utilizing your other retirement funds.
According to U.S. News, your spending habits will not look the same through retirement; you can predictably expect to go through three phases of retirement spending.
It can be anticipated that early retirement will encompass more of the idyllic vision of retirement, filled with the travel destinations you didn't have time for before, the hobbies you always dreamed about completing and helping out other family members.
The middle years may seem to be less of a burden on your accounts as you travel less frequently and begin to settle into your new life.
The latter years, late retirement, may hold surprise expenses you have yet to anticipate. Medical costs and changed living situations (long-term care, home health and transportation changes) can ultimately increase your spending in the third phase of your retirement.
You do not want to reach the final stage of retirement and be scraping to make that dollar stretch beyond its capabilities.
What can you do?
Reassess your portfolio. Kiplinger states, "Although you're not working, that's no excuse to let your money take it easy. If you're stashing your money in a savings account earning next-to-nothing, you're wasting it."
Look at where your retirement funds are and do not hesitate to shift your assets around immediately prior to retirement and during retirement.
Consider options such as Forbes' proposal for evaluating the longevity of your assets: "Retirees would be better served if they allocated the long-term portion of their portfolios to the assets that have better potential to meet their twin goals of larger payouts and stable principal values."
Practice smart spending. Practice smart saving. Your retirement years are a time to be enjoyed, but keep in mind that a drastic lifestyle change could be pricey. Focus on the areas in your budget that can be minimized or eliminated, such as your professional wardrobe, entertainment (cash in on those senior discounts!), and commuting costs, U.S. News suggests.
The bottom line is that life does not stop after retirement, and neither should your savvy financial habits.
After you retire, life will continue with all its glorious ups and downs, and unexpected twists along the way. Do not be caught unprepared or oblivious to life's quirky timing.
View Comments and Join the Discussion!
Posted-In: pension checks Save Social SecurityPersonal Finance Best of Benzinga