How FICO's New Credit Score Changes Will Impact Individuals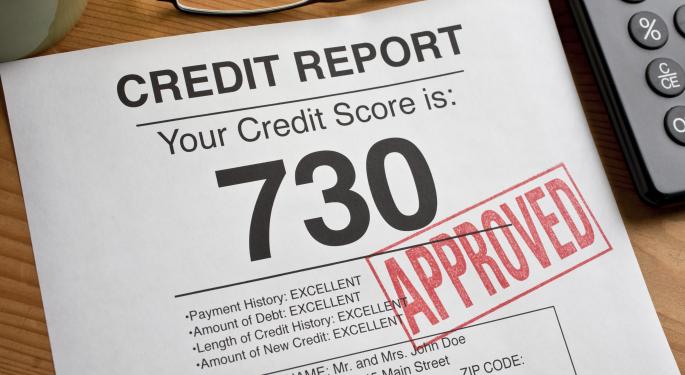 There's one number that you should keep actively keep track of – arguably even more so than your weight.
It's your FICO score.
Why? Because the higher your score, the more attractive you look to lenders. Even if borrowing is not on your mind today – eventually it will be. The better your FICO score, the easier the process.
Fair Isaac Corporation, the analytics company that puts together your FICO score, recently made changes so that its scoring model can better reflect a consumer's creditworthiness.
This latest version, FICO 9, is the ninth version of the credit scoring model that was first introduced in 1989. One of FICO 9′s goal is to make it easier for consumers impacted by the severe recession to obtain credit.
Two types of people benefit. First, if you fell behind on paying a bill, but have since paid it off or settled the account with a collection agency, FICO will no longer calculate such an occurrence in your score. Second, if you have an unpaid medical bill that is being handled by a collection agency, this will have a reduced impact on your FICO score than before. This change has come about because FICO recognizes that consumers have less control over medical payments that are typically made through insurance companies.
The end result is that some consumers might see their credit score rise by as much as 25 points.
Why FICO Score Matters
Lenders use your FICO score, which could range anywhere from 300 to 850, as input to determine the interest rate you might pay on your home mortgage, car loan or other major consumer purchases. Credit card issuers also use your FICO score to set your terms.
While FICO scores play a significant role in the lending process, keep in mind lenders also use their own metrics to make a decision.
What Goes Into Your FICO Score?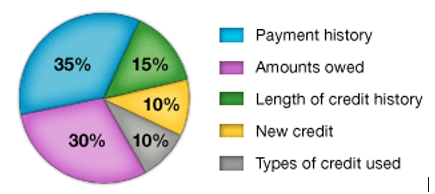 As shown in the above chart, it's a mix of payment history, amount owed, length of credit history, new credit and types of credit used. FICO inputs information from the credit reports of three major credit reporting agencies: Equifax, Experian and TransUnion. Each agency uses its own mathematical model to come up with a FICO score for you. FICO's model mines the data to find patterns to predict your credit risk.
Changes to FICO: Past and Current
In its quest to accurately measure consumer credit risk, FICO has been continuously making changes to its score modeling. FICO 8, introduced in 2009, introduced three key changes. First, the model penalized those who use a higher amount of their credit limit. Second, the model was also more lenient regarding a single late payment, provided you were otherwise prompt on paying your bills. Third, it ignored the impact of small-balance loans – balances less than $100 that went into collection.
The changes in FICO 9, which will be available to lenders this fall, may not generate an immediate impact. But eventually, if any unpaid debt you have is all medical debt, and other things are equal, you could see your FICO score go up as much as 25 points. Meanwhile, any previous unpaid bills that stayed on your record for seven years even after you paid them will no longer impact your score in the future once you pay them off.
In addition, FICO 9 will make it easier for lenders to gauge the credit risk associated with those who have a limited credit history, referred to as "thin files." And the changes made will also make your FICO score more consistent across the three credit bureaus.
Do You Know What Your FICO Score Is?
Higher credit scores mean lower interest rates. Pay your bills on time. Keep track of your spending and don't max out your credit cards. Keep credit inquiries at a minimum and make inquiries for new loans within a short time frame. Online tools like the Personal Capital dashboard can also assist you stay on top of your personal finances.
Government regulations allow you to get a free copy of your credit report from the credit reporting agencies once a year as well. It's not only a good idea to know your credit score, you should also regularly review your credit report for errors or financial fraud.
The preceding article is from one of our external contributors. It does not represent the opinion of Benzinga and has not been edited.
Posted-In: credit score FICO FICO 9Personal Finance Best of Benzinga
View Comments and Join the Discussion!