5 DIY Investment Mistakes You Are Making Right Now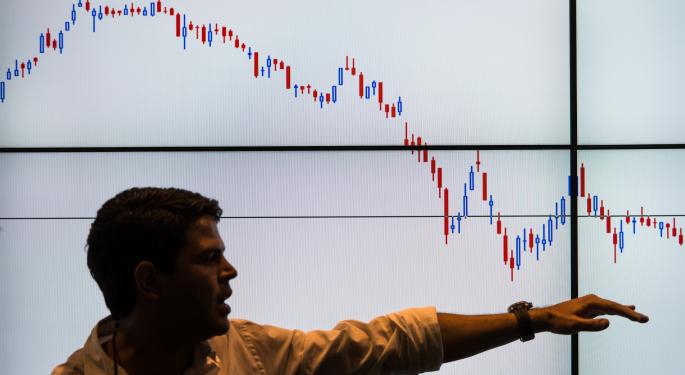 DIY investing can appear to make sense for a lot of people, but even those "in the know" can run into mistakes.
While, by and large, Benzinga readers may be ahead of the curve, it still pays to know about common traps that happen when managing your funds.
For instance, users of Personal Capital's free financial tracking software –- who have demonstrated an attempt to "do better" at managing their money better by using digital tools –- on average hold three times more cash than they need to in their investment portfolios. The average user keeps 14 percent of her portfolio in cash, while the recommended amount (outside of an emergency fund) is generally less than five percent.
In the following post, the Head of Advisory Services at Personal Capital shares the most common DIY Investor pitfalls that he's encountered over the years (watch the recorded webcast here). Before trying your hand at investing yourself, avoid these five most common mistakes.
Mistake #1: Keeping Your Personal Finances On The Backburner:
Managing your personal finances, especially long-term planning for retirement, is on your to-do list. But it gets pushed down the list, after work, family, errands, travel -- and completely left on the back burner.
It's easy to let something like retirement planning slide until tomorrow, or next month or next year. You shouldn't treat your financial future like this. Almost everyone's investment strategy needs planning. If you don't have the time or passion to manage it yourself, take your investments to someone who does have the time and is passionate about it.
Mistake #2: Trying To Manage All Of Your Accounts By Yourself
If you're like most investors, you have multiple retirement accounts, savings accounts, and brokerage accounts, all in different places. Plus you might have your spouse's accounts or children's 529s to consider. A lot of people can't even remember which investments are where.
On top of knowing where your money is, do you actively try to minimize taxes and fund fees? Almost every investor, even those with many millions of dollars, is paying more in taxes within their investment accounts than they should be. Because of this, DIY investing is not always saving you money. Consider talking to someone who can help with tax and fee efficiency. In some cases, you can save more in taxes than the advisor fee you may be paying.
Mistake #3: Having Undefined Financial Goals:
Is your retirement on track? Do you have enough in your 401k and other retirement accounts Do you know how much is enough?
You need to build a long-term investment plan based on your personal goals. Make sure your portfolio is properly maintained and efficiently allocated for retirement. Talking to a professional can be extremely valuable in figuring out how to create income when you do retire.
Mistake #4: Having a Haphazard Investment Strategy:
People can be their own worst enemy, especially when it comes to investing. We all know we should exercise regularly and eat right, and every January, a lot of us make resolutions to work out and get healthy. But very few people have the plan in place or discipline to stay on track. That's what happens to most DIY investors with a haphazard investment strategy. Their portfolio is a just collection of random holdings and they aren't sure how they fit together. They are relying on luck and hope, not strategic thinking.
Does any of this sound familiar? Make a plan and stick to it. If you can't, hire an advisor to put a plan into action and force you to stay disciplined and accountable.
Mistake #5: Making Investment Decisions Based On What You See On TV:
We all want to invest based on the latest information. It's tempting to invest based on what you see on CNBC. As fast as electronic media is, this rarely works since the market has already priced in all available public information.
Understand that sometimes you don't have all the expertise you need. Talking to someone who does is a sign of strength, not weakness.
The preceding article is from one of our external contributors. It does not represent the opinion of Benzinga and has not been edited.
Posted-In: Personal Finance Best of Benzinga
View Comments and Join the Discussion!