Here's Why Losing Weight Will Fatten Your Wallet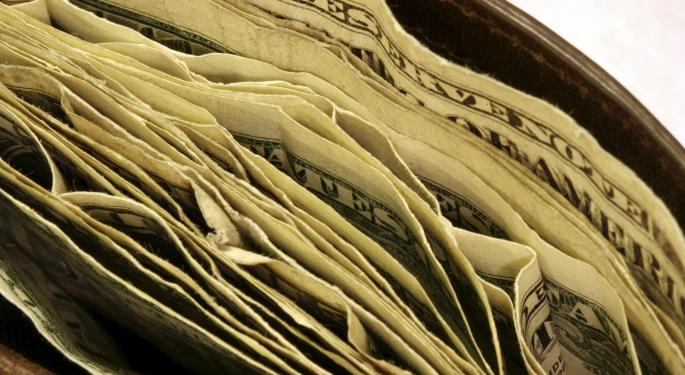 America is fat and the statistics prove it. According to the Journal of the American Medical Association, more than one third of Americans are categorized as obese while 69 percent are overweight.
As of 2008, the most recent reliable statistics available found that Americans were paying an extra $1,429 in medical costs if they were overweight. To put that into perspective, over 18 years, that's more than $25,000. Why 18 years? Because the money saved by shedding that extra weight could pay for most, if not all, of a child's college education if it were invested.
But that's not the only way losing weight will fatten your wallet. Here are a few more.
Portion Control
Excess weight doesn't necessarily come from eating too much but in the vast majority of cases, that's the cause. Think about this: What if you committed to only eating half of your meal when dining out? The other half could be a meal the next day.
Related: The Price Of Produce Is Sky Rocketing – Here's How To Save
According to recent reports, the average price of a restaurant meal is between $10 and $48 per person depending on the type of restaurant. Let's be conservative and say $10. If you live in New York, you eat out an average of 2.7 times, per week, so let's say twice. That's a $520 savings over one year.
Since restaurant food has far more calories than most home-cooked meals, not only are you saving money by splitting the meal, you're also cutting calories.
Insurance
If you're overweight, you're probably going to be at the doctor more often—maybe not in your younger years but as you age. If you're put into a position where you're paying your own health insurance premiums, you'll probably pay less if you're healthy. The same is true for some life insurance policies.
Obesity May Equal Less Pay
Especially true in women, those who are obese are paid less. Why? The politically correct answer is that obesity leads to lower productivity and higher health care costs, but others say that it's pure discrimination. Whatever the reason, the reality remains the same: If you're overweight, it might affect your salary.
Will Your Grocery Bill Go Down?
Most studies show that eating healthy costs more but there are a few caveats. First, most studies compare extremes. Comparisons between people who eat completely healthy to those who eat nearly all "junk food" are what produce the higher bill, but in reality most people are somewhere in the middle making the price difference smaller.
Second, healthy eaters generally eat less than those who don't, causing the overall bill to be lower.
View Comments and Join the Discussion!
Posted-In: Grocery healthy eatingPersonal Finance Insurance Best of Benzinga