Terms You Should Know Before Shopping For A Car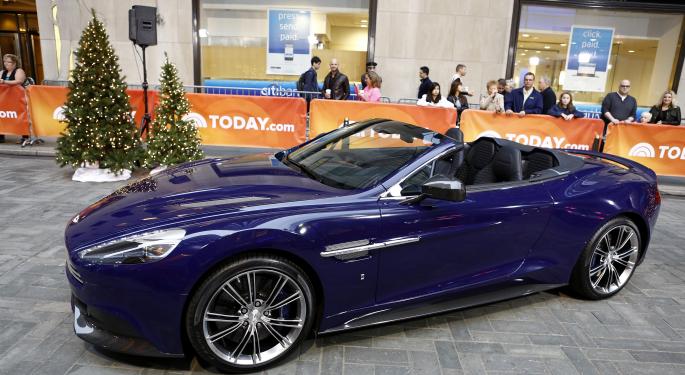 Purchasing a car is a horrifying experience for many, almost as bad as going to the doctor. Getting close to the dreaded task?
Do your homework and it won't be so scary. We put together a few terms you should know as you research your next car and how to pay for it.
Annual Percentage Rate- Also called APR, a percentage of the amount the lender charges you to use its money.
Acquisition Fee- The fee charged for initiating a lease including credit reports, insurance verification, and preparation of the paperwork. (At least that's what they say.) Unortunately, you're probably not going to be able to negotiate this fee out of the deal.
Bump- The amount of upcharge the dealer puts on the APR. This upcharge is why you should secure financing outside of your dealer, or at least research multiple financial institutions before saying yes to dealer financing.
Related: 8 Ways to Save on Pet Care
Dealer Holdback- If you've ever wondered how a dealer can sell a car "at cost" and still make a profit, it lies here. Dealer holdback is a percentage of the car's cost that the manufacturer pays back to the dealership.
Dealer Prep Fees- The cost you pay for the dealer to prepare your car to drive off of the lot once it's delivered to the dealership. Seem silly that you would pay this? Negotiate this cost out of the deal.
Destination Charge- The amount you pay to get the car from the manufacturer to the dealership. Seem a little bogus? Negotiate this one away as well.
Gap Insurance- Your car loses value once it leaves the lot. If it were stolen or totaled, you would pay off your loan or lease with the money you received from your insurance company. If the value of your car is less than the money you owe, you have to pay that "gap" out of your pocket.
Gap insurance covers that cost. You should make sure you have gap insurance as part of your auto insurance. Some lenders will require it.
Money Factor- A number expressed in decimal terms (0.0025 for example) on a lease that equates to the interest rate on traditional loan. To find the interest rate, multiple the number by 24. (Works in most cases.)
Walk-Away Lease- The most common type of lease—gives the lessee (you) the option of buying the car or walking away from it at the end of the lease term. This is also called a closed-end lease.
View Comments and Join the Discussion!
Posted-In: APR auto dealer car Gap InsurancePersonal Finance Best of Benzinga