Opinion | Space Is No Longer The Final Frontier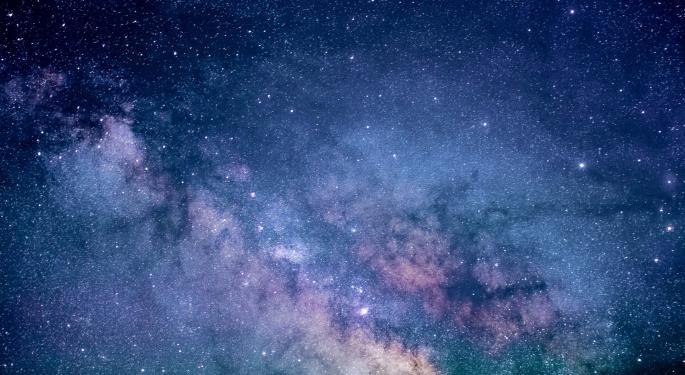 As a kid, I heard "Beam me up Scotty" or " May the Force be with you."
Glen Larson transported us to the 25th century with Buck Rogers and the beautiful Colonel Wilma Deering. Today, space is no longer a wild dream. It is a reality.
I have always been encouraged by one of the space pioneers for commercial flight, Burt Rutan.
Now in 2020, we will soon be able to take a Blue Origin rocket built by Jeff Bezos' Amazon on a trip around the earth. Elon Musk will soon be sending payloads to Mars on a Space Dragon. I, for one, am looking forward to putting on a space helmet and making that a reality. But, the cavalier Sir Richard Branson promises one better, the ability to send anyone up to experience weightlessness on VSS Unity.
NASA spent $209 billion for the entire Space Shuttle program (1981-2011), which is now defunct.
Back then, it cost $450 million per flight.
Today, we can send a payload up to the ISS (International Space Station for roughly $50 million). Costs continue to come down, and soon a commercial flight will become a reality.
Today, every pound of materials or goods to send up in a payload costs $10,000, according to NASA.
So, I better save up. It will cost me 3 million dollars to go.
My next sector call is SPACE!
But space itself is a huge sector. I can hear you now, "Narrow it down to a few stocks for me, BigBeat!" Ok, there is a Procure ETF (NASDAQ: UFO) if you want. Or, you could look into the rocket companies like Raytheon Company (NYSE: RTN) or Northrop Grumman Corporation (NYSE: NOC), or the satellites themselves Echostar Corporation (NASDAQ: SATS), Iridium Communications Inc (NASDAQ: IRDM), ViaSat, Inc. (NASDAQ: VSAT), even Canada has Maxar Technologies Inc (NYSE: MAXR).
But, all the rage has been Virgin Galactic (NYSE: SPCE). Several bullish bets have been made on it.
Maybe, I will just wait for the Space elevator.
For a recent webinar on the space sector, headed by Steve Orr, please go here.
This column does not necessarily reflect the opinion of the Benzinga editorial board
View Comments and Join the Discussion!
Posted-In: Amazon NASA SpaceXOpinion Top Stories General Best of Benzinga