'Facebook At Work' Poses Little Threat To Microsoft, LinkedIn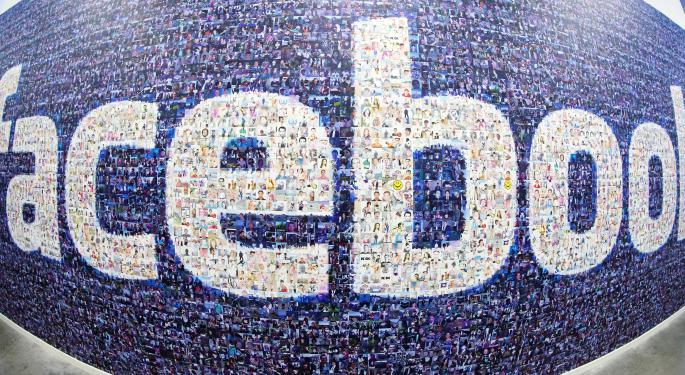 Facebook Inc (NASDAQ: FB) is reportedly working on a new concept, Facebook at Work, to compete with Microsoft Corporation (NASDAQ: MSFT) and LinkedIn Corp (NYSE: LNKD).
This is not the first time that Facebook was rumored to be working on a new product or service. Last month the social network reportedly explored its options in the healthcare sector. It is not yet known if the company will follow up with an actual product.
LinkedIn investors might want to rethink their decision to bail on the stock, however. While Facebook could eventually emerge with a powerful option for enterprise users, analysts think the company is more concerned with everyday consumers.
"[Facebook at Work] would surprise us because all their products thus far have been consumer-facing," Needham analyst Laura Martin told Benzinga. "We believe that Facebook's vision -- so far, at least -- has been to focus on social, which is a much broader platform than enterprise. They have not been focused on money. An enterprise-based solution would be more about money than about helping connect the world's population, which is their mission. I think it's an interesting idea but I'll believe it when I see it."
Related Link: Top 5 Security Risks From Apple, Google, Facebook And More
LinkedIn fell 5 percent on Monday, trading at $222.15 at the time of this writing.
'A Bit Of A Head-Scratcher'
Patrick Moorhead, president and principal analyst at Moor Insights & Strategy, referred to the Facebook at Work concept as a "bit of a head-scratcher."
"I think they're technically capable of pulling this off," Moorhead told Benzinga. He compared it to the way Amazon.com leverages its data center scale for peak times. He also noted that Microsoft SharePoint is "just" a place for business people to exchange content and post things -- "very similar at its core level [to] what Facebook does."
"You add on top of that Yammer and you can see how this comes together," Moorhead added. "I think the biggest issue is going to be trust. Facebook has stepped on users' privacy time and time again. I think business people tie privacy and security together. I can't think of a business person trusting Facebook to use its services at work. And [Facebook will] have to overcome that somehow."
Ultimately, Moorhead thinks there is a "low probability that this [rumor] is for real."
"It would be a commercial play that they have no business getting into," Moorhead concluded. "Then again, Amazon (which was selling retail books) and Google (which was a consumer play, primarily) are doing commercial services. I really feel the folks at Facebook wanna be like Google when they grow up. I really do, so [Facebook at Work] is possible but not probable."
Related Link: Should You Pay To Be 'Liked' On Facebook Inc?
Piece Of The Pie?
Tech industry expert and analyst Jeff Kagan also has serious doubts about Facebook at Work.
"Maybe it would be good for a segment of the marketplace, but I can't see how it would be a meaningful segment in the marketplace," Kagan told Benzinga. "Then again, Microsoft, is changing. It's no longer the same company that it was. If you buy a Windows computer today and you were used to Windows 7 or XP, you're very confused and disappointed. If Microsoft continues down that path, I think it's going to cost them."
At that point, Kagan expects consumers to start looking for alternatives.
"In that kind of a scenario, Facebook could have an opportunity to grow -- to capture some of that market share -- from [users] who would be looking to leave Microsoft," Kagan added. "They used to have a lock on the marketplace. They don't anymore. Now they're trying to figure out how to hang on to their market share. They're making changes, which is driving customers away [and] driving customers insane. It's a market where this Facebook thing could develop a slice of the pie and then it could grow."
Disclosure: At the time of this writing, Louis Bedigian had no position in the equities mentioned in this report.
Posted-In: Facebook Google Jeff Kagan Laura Martin LinkedInRumors Top Stories Tech Best of Benzinga
View Comments and Join the Discussion!