Bloomberg's Ovide: Yahoo's Missteps Over The Past 4 Years Could 'Fill A Thousand Business School Case Studies'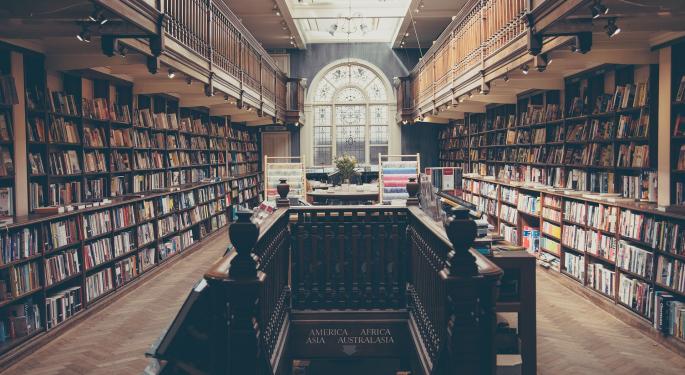 Bloomberg's Shira Ovide is clearly no fan of Marissa Mayer's decisions over the years. In fact, the many "missteps" Yahoo! Inc. (NASDAQ: YHOO)'s CEO has overseen over the past four years could "fill a thousand business school case studies," according to the pundit.
With that said, here are a few suggestions as to what the business school case studies would conclude from Yahoo's history.
Manage Expectations
When Meg Whitman took over as CEO of Hewlett-Packard, she immediately communicated her thoughts with investors that the company was a disaster and she would need years before it could be fixed.
Following those comments, Whitman set herself a very low bar, reset the stock's valuation and bought herself valuable time to right the ship. On the other hand, Mayer didn't do the same when she took over the top ranks at Yahoo.
In fact, notable tech investor Marc Andreesen was quoted by Bloomberg as saying following Mayer's hire, "If it's me, I'm setting expectations so low you can't even see them."
Related Link: Recode: "The Mayer Era At Yahoo Is Pretty Much Over"
Doomed Since Day 1?
The list of any company that has undergone a "phoenix-like rebirth" is very short, and the same list of technology stocks that can make such a claim is even shorter.
Mayer may have been given an impossible task since day one, which might explain why the company just sold its core assets for 1/25th of the company's peak stock market value.
Yahoo was never in a position in which it was forced to file for Chapter 11 bankruptcy, but its board of directors should have decided sooner when to sell part or all of itself rather than "hoping to grow again."
Careful How You Spend Money
Mayer's vision of transforming itself away from banner ads to more "en vogue ad techniques" cost a pretty penny. The executive spent billions of dollars on acquisitions and establishing "pricey deals" with partners such as Mozilla.
It's okay to spend money to make money but it's not okay to spend out of control. Yahoo's expenses in 2015 soared 22 percent higher at a time when its revenue shrank to $4.09 billion from $4.38 billion in 2011.
Don't Fall Asleep And Miss Important Meetings
Mayer made headlines in 2014 for all the wrong reasons. She fell asleep and missed an important meeting with big shot marketers from some of the most notable brands in the food and beverage business.
"If it were an investor meeting, a board meeting or a potential acquisition, I am sure she or someone from her team would have woken her up," an executive in attendance told the Wall Street Journal. "It is another instance where she demonstrated that she doesn't understand the value of clients, ad revenue or agencies," the person added.
Did you like this article? Could it have been improved? Please email feedback@benzinga.com with the story link to let us know!
Posted-In: Bloomberg Marissa Mayer Shira Ovide Yahoo BlundersManagement Top Stories Media General Best of Benzinga
View Comments and Join the Discussion!