Gadfly's Ovide: Intel Is Spending Money 'Like It's 1999'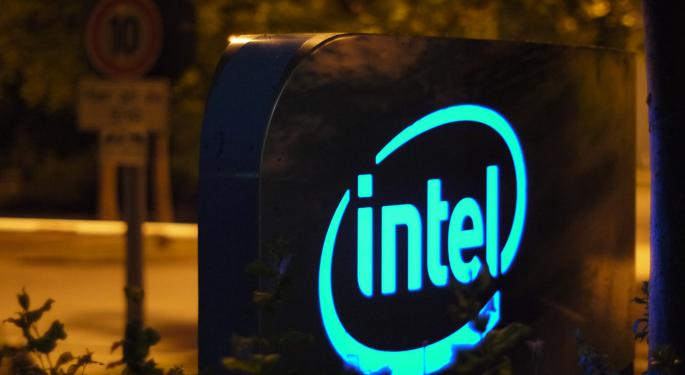 Even though Intel Corporation (NASDAQ: INTC) can afford to fork over $15 billion to acquire Mobileye NV (NYSE: MBLY), there are two questions that need to be answered.
Did Intel overpay? Did Intel have to pursue the acquisition?
Gadfly's Shira Ovide noted that while Intel can finance the all-cash offer with its cash on hand, that doesn't mean it was done at a cheap price.
When removing Mobileye's own cash, Intel will be an enterprise value of $14.7 billion, or 118 times Mobileye's trailing 12-month Ebitda. Sound like a lot? It will go down as one of the most expensive deals going back to the dotcom bubble days.
In fact, Intel's deal on a 12-month EBITDA metric is the tech industry's third-highest takeover since the start of the century (excluding deals less than $5 billion). For those that are curious, the highest deal was Advanced Micro Devices, Inc. (NASDAQ: AMD) $5.03 billion takeover of ATI Technologies, which implied an Ebitda multiple of 3,137.
Was It Worth It?
Ovide argued Intel has no choice but take some risk in finding its "next big thing." That area is cars as the future of automotive, driverless or not, will be amassing more data than ever before and requires software and computing power to make sense of it all.
Ovide said a joint Intel-Mobileye venture will be in a better position to pitch automakers on a package which consists of both hardware and software.
"Intel likes to say cars are becoming data centers on wheels," Ovide wrote. "That PR spin helps Intel sprinkle a speculative market with the pixie dust of the company's hugely profitable existing business in data-center chips."
Perhaps more important to Intel, the deal brings Intel up to speed against its fellow chip makers, including NVIDIA Corporation (NASDAQ: NVDA) and QUALCOMM, Inc. (NASDAQ: QCOM) whose products are already in the car.
See Also:
Intel Under Selling Pressure After Mobileye Deal
Semiconductor Advisors Breaks Down The Intel-Mobileye Deal
Image: stargazer2020, Flickr
View Comments and Join the Discussion!
Posted-In: Bloomberg Gadfly Gadfly Self Driving Cars Shira OvideM&A Opinion Tech Media Best of Benzinga