50 Cent And Dr. Dre Could Be Headed To Court: Here's Why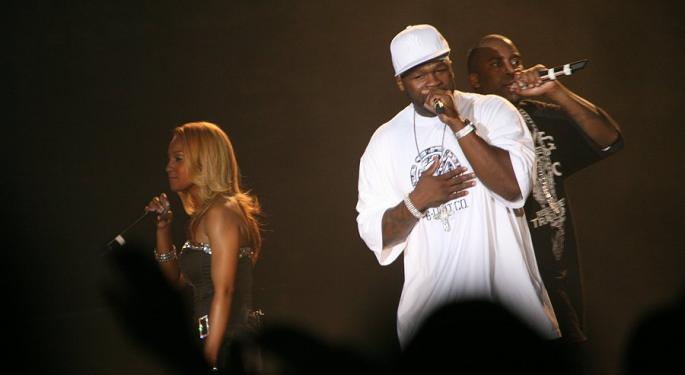 Remember when Robin Thicke and Pharrell were ordered to pay more than $7 million in damages to Marvin Gaye's family after a judge concluded that their hit song "Blurred Lines" was too similar to Gaye's 1977 hit "Got To Give It Up?"
According to TMZ, a producer by the name of Brandon Parrott is hoping for a similar outcome and is suing both Dr. Dre and 50 Cent (Curtis Jackson) for allegedly ripping him off over the 2003 hit "P.I.M.P."
Related Link: A&E Teams With 50 Cent For New Variety Series
Parrott claims he sent 10 demo songs to Dr Dre's company, Aftermath Entertainment. One of the songs was titled "BAMBA" and was sampled for "P.I.M.P" a few years later. Parrott didn't receive any credit on the album, but accepted a settlement in 2003 after the song's producer said he didn't realize that his beats were used in the final cut of the song.
However, Parrott now believes that the inclusion of his work in the song is no mistake, and 50 Cent and Aftermath Entertainment took advantage of him.
Posted-In: 50 Cent Aftermath Entertainment Brandon Parrott Curtis Jackson Dr. DreLegal Media General
View Comments and Join the Discussion!