Oil Giants Have Contrasting Approaches To The Crisis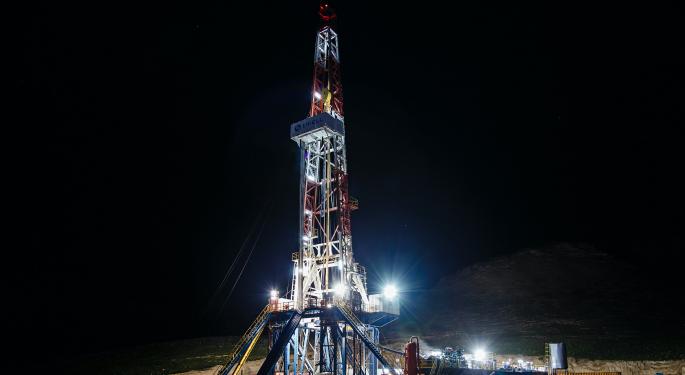 The oil industry was already under pressure due to the climate crisis and increasing regulation from governments to cut emissions. Now, many are wondering if the coronavirus is the last drop that will kill the oil industry and help save the planet. Analysts say that the oil and gas industry will never be the same. Without any exaggeration, oil is facing the gravest challenge in its 100-year history. Oil giants have been pushed to 'survival mode' and an environment of pure carnage due to plunging demand and a destructive price war.
Unprecedented Times
With some labeling, the situation as "apocalyptical", the least lurid description is "unprecedented". Oil prices have been the lowest in almost two decades, with even worse potentially on the way. This latest cyclical oil shock is hitting an industry whose days are counted. But the world's economy and infrastructure is still heavily invested in fossil fuels to a truly staggering level. This means oil has enormous inertia. Moreover, the aspects that made us rely on oil during the last hundred-plus years are still around because it is still a powerful way to produce and transport energy.
The Answer Of Oil Giants
Dividend Aristocrats are still betting their future on oil
Chevron Corporation (NYSE: CVX) is continuing to drill for oil. Chevron and Exxon Mobil Corporation (NYSE: XOM) are certain they can still bring in a few profitable years while their European rivals are betting their future on renewables. Chief Executive Officer Mike Wirth believes the energy business is simply undergoing another of its natural transitions. Chevron is not focused on replacing oil, but rather at making oil and gas more efficient and more environmentally benign. This isn't surprising as it is coming from someone who profits from the status quo.
It's a multibillion-dollar gamble that would have been less surprising before the pandemic turned the whole world upside down. The risk is that the industry's mightiest could end up being left behind by producing a lot of climate-endangering oil and gas that no one wants or needs. Wirth insists he's comfortable with that risk because he finds that this energy transition is simply "misunderstood." Exxon has also reiterated its commitment to being oil's last man standing decades from now.
Chastened BP committed to dramatically reduce oil and gas production
In sharp contrast, BP p.l.c. (NYSE: BP) announced dramatic steps to address climate change on August 4. This strategy includes an unexpected vow to reduce oil and gas production 40% over the next decade. Its CEO admitted its strategy was greatly influenced by the COVID-19 crisis.
Contrasting Public Approaches
So far, Chevron and Exxon's approach to climate change is in contrast to those of BP, Royal Dutch Shell (NYSE: RDS-B) (NYSE: RDS-A), and France's Total S.A. (NYSE: TOT). All three have committed to speed up their shift to cleaner fuel sources. The aim is to align with the Paris climate agreement and become "carbon zero" by 2050.
On the other hand, Chevron and Exxon have pledged to sustain their dividends unlike BP and Royal Dutch Shell Plc that were forced to cut their highly prized dividends due to the low oil prices.
Chevron and Exxon claim to support the goals of the Paris Agreement by reducing emissions, but they haven't committed to a zero-carbon footprint. They plan to reduce emissions from their own operations but not those of their products. Their position is also politically easier in the U.S., where fossil fuels count on significant support from Congress. Chevron and Exxon are simply avoiding the switch to a field where they have little expertise and where they perceive returns to be lower.
The Business Of Oil May Never Return To "Normal"
Shell CEO Ben van Beurden recently suggested that the oil business might never recover. BP's Bernard Looney didn't rule out the possibility that post-pandemic demand has already peaked. Those are horrifying news for companies that used to thrive as providers of a scarce resource that underpins the global economy. First of all, the resource is no longer scarce because of shale. BP even lowered its forecast it made two months ago by predicting that over the upcoming decades, crude prices could trend as much as 20% lower than initially thought.
Natural Gas Could Be The Answer
Natural gas is cheap these days. Its supplies also seem larger than oil reserves. Many experts are betting on natural gas to be our largest electricity provider. It is a perfect complement to solar and wind power. This is why it also makes sense to run cars on it. EVs are cleaner but their production also has an environmental footprint so they cannot solve all our problems. Another possibility is to use coal-to-liquid processes, just like what Germany did during WWII. But, it is a dirty and expensive way to increase supply. Rest assured, oil giants will explore any opportunity to keep the business afloat.
The Solution Could Be Gradual
A key question is whether the taken action is capable to alter the course of the climate crisis. Many experts are optimistic believing that the switch to renewables will provide the atmosphere the opportunity to gradually heal. The most enthusiastic ones believe 2019 will go down in history as the peak year for carbon emissions. But there are also pessimistic opinions that the fossil fuel industry will come back from the dead and that low oil prices will slow the much-needed transition to renewables.
Outlook Is Uncertain
Experts, including Jeff Currie at Goldman Sachs, are certain the climate change debate will take an entirely new direction. But exactly how will that look like remains to be seen. The first question is how long is the COVID-19 crisis going to last? And no one really knows the answer. But it is certain that these challenges combined are permanently altering the oil industry.
This article is not a press release and is contributed by a verified independent journalist for IAMNewswire. It should not be construed as investment advice at any time please read the full disclosure. IAM Newswire does not hold any position in the mentioned companies. Press Releases – If you are looking for full Press release distribution contact: press@iamnewswire.com Contributors – IAM Newswire accepts pitches. If you're interested in becoming an IAM journalist contact: contributors@iamnewswire.com
The post Oil Giants Have Contrasting Approaches to the Crisis appeared first on IAM Newswire.
Photo by WORKSITE Ltd. on Unsplash
View Comments and Join the Discussion!
Posted-In: IAM Newswire Natural GasEarnings News Guidance Commodities Markets General