February 1 Is A Huge Day For Tech Earnings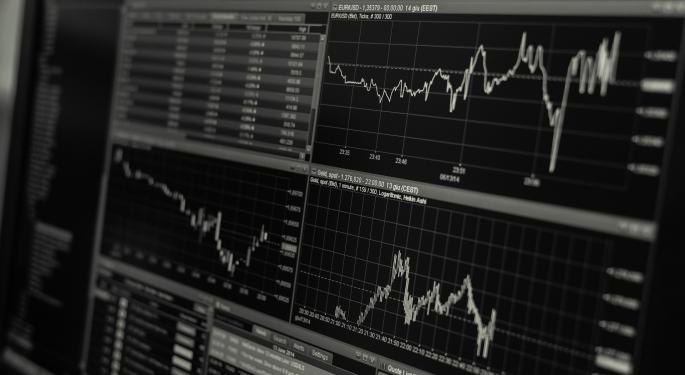 Regardless of analyst forecasts or political headlines, there's no catalyst for stocks quite like earnings season. And the first earnings season of the year, which we're just now getting into the heart of, can often set the tone for the entire year.
No day will encapsulate this better than February 1, the day we have a foursome of tech giants reporting: Alibaba Group Holding, Ltd. (NYSE: BABA) before the bell, and Google parent company Alphabet Inc (NASDAQ: GOOG) (NASDAQ: GOOGL), Apple Inc (NASDAQ: AAPL), and Amazon.com, Inc. (NASDAQ: AMZN) after the bell.
For its part, Alibaba is coming into the new year after stumbling a bit into January. However, while part of Alibaba's slowdown came as a result of slow growth threats in China as a result of efforts aimed at lowering the nation's outsized borrowing rate as well as the company's blocked push to acquire Moneygram, it's previous year's growth was still enormous, up 56 percent year-over-year to nearly $23B in total revenue.
The question traders are asking is whether the inherent promise and obvious momentum behind Alibaba will carry its price past $200, which it's never crossed. That big technical level, combined with recently increased selling pressure in the last month, is why Marc Chaikin's Chaikin Power Gauge is only neutral on the stock.
However Oppenheimer, Baird, Barclays and Wells Fargo all have price targets greater than that level, so we'll see what happens after earnings. You'd have to think that an earnings per share and revenue beat of any kind would send the stock over that price.
Alphabet and Apple are slightly different stories, although they're all in the same book as each other and Alibaba. All three tech companies are awaiting the impact of some pretty drastic fiscal decisions in their home countries that will have a similarly dramatic impact on each of their bottom lines. In the case of the two American companies, they will have the benefit of freeing up some offshore cash to use domestically under new lower corporate tax rate of 21 percent.
For Alphabet, this means part of an estimated $64 billion is set to come back to America. As far as the tax holiday goes, the estimations for these companies are generally rosy in the long run, with investors bullish for increased dividends and more attractive valuations as the tech behemoths manage any strategic debt they can.
Alphabet's outlook among both analysts and within the Chaikin Power Gauge's 20-factor model are both very bullish. fundamental, technical, and sentiment-based factors used by the Chaikin Power Gauge is very bullish.
Click here to join Marc Chaikin's webinar today at 4:15 ET on trading options during earnings season
One possible headwind facing Alphabet may come in the form of diminished technical strength heading deeper into 2017 as the economic cycle turn toward tighter monetary policies. While they will obviously have the money to spend in the potentially high-rate environment, Google may opt to wait before exercising that leverage and instead focus on shoring up operations and domestic assets. Nevertheless, Alphabet's business and overall fundamental picture remain strong.
Then there is Apple, whose CEO Tim Cook has stated the company's intent to repatriate as much of their approximately $252 billion offshore cash as they can. The company is projected to free up as much as $200 billion or more for itself.
For Apple, this earnings season will largely revolve around the same figure that it usually does: sales of the company's core product, the iPhone. Critically, this is the first quarter of the iPhone X, which has been the subject of some, shall we say, negative press.
These concerns have led to mixed sentiment among analysts and a neutral rating on the Chaikin Power Gauge. Similar to Alibaba, Apple has maintained a strong bottom line, but is also relying heavily on China for growth.
Posted-In: Alibaba AmazonEarnings Previews Markets Tech Trading Ideas General
View Comments and Join the Discussion!