Why It's Useful To Know A Company's Competitors When Trading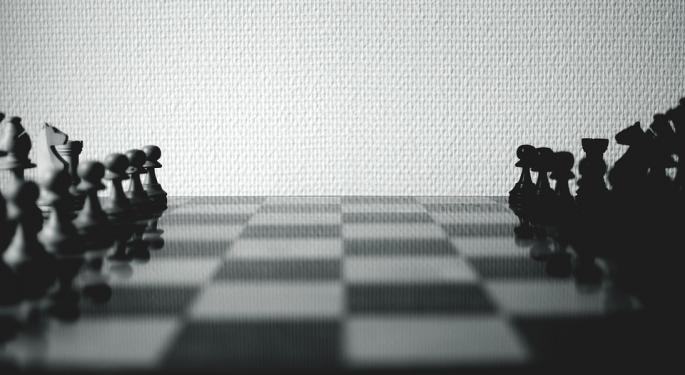 In addition to knowing a company's fundamentals and referencing a stock chart before making an investment, it can also be incredibly useful to know who that company's biggest competitors are.
Why? Because stocks can often move in sympathy with each other. This "sympathy move" can be particularly pronounced when there's a headline that has implications for entire industry, but certain stocks can also move in sympathy when traders get antsy and and overreact to news.
In moments like these, it can pay to have ready a list of those stocks that might react to a competitor's headlines and know off-hand what type of news stories drive price. Turning to the tools on FinanceBoards, the platform's Company's Competitors widget can supply a couple examples of recent sympathy moves.
The Gilead-Kite Pharma Deal Moves Biotech Stocks
Last week Gilead Sciences Inc (NYSE: GILD) announced the acquisition of Kite Pharma Inc (NYSE: KITE) in a move that many on Wall Street applauded. For reference, here's a list of some of Kite's competitors.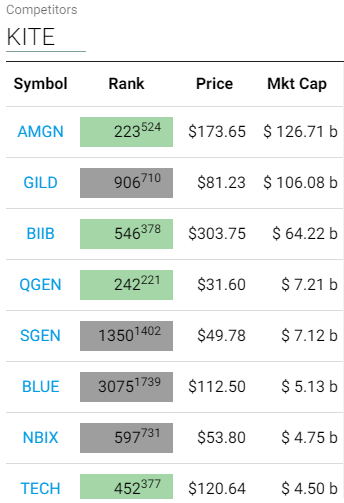 The "Rank" column in the image above is derived from FinanceBoards' predictive analytics model, known as the "General Woo." The big number signifies the stock's current daily rank based on its market performance over the past week, while the smaller one denotes the stock's previous day's rank. To learn more about this model, click here.
Kite has a market cap of roughly $10 billion, and the move sent shockwaves throughout the biotech stocks, particularly in similarly sized companies. The acquisition led investors to immediately jump on biotech stocks with similar market caps, thinking there could be more consolidation in the space.
For example look at what Bluebird Bio inc (NASDAQ: BLUE) has done since the news. The $5 billion company is up every day since the Kite acquisition and is at levels not seen since 2015. The same goes with Biogen Inc (NASDAQ: BIIB). Although it's a bit of a larger stock, it's rallied every day since the GILD-AMGN deal and hasn't been this high since late 2016.
Campbell Soup's Bad Numbers Hit Food Stocks
Last week also saw Campbell Soup Company (NYSE: CPB) report a dismal fourth quarter. The implications of the Thursday morning report led to weakness across the food industry.
Below, are again some of Campbell's biggest competitors, including Mondelez International Inc (NASDAQ: MDLZ) and Conagra Brands Inc (NYSE: CAG).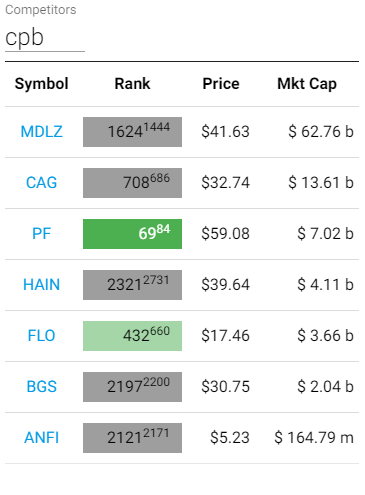 Both of the stocks mentioned above moved downward in sympathy with Campbell, which closed down 8 percent on Thursday. That same day, Mondelez closed down 2 percent and Conagra rallied slightly at the close to finish down only 0.8 percent.
While stocks don't always move in sympathy after an earnings announcement, they can when one company has an outsized sentiment influence in an industry. In this case, Campbell's bad report caused sentiment across the entire food space to turn negative.
Both of these examples show why it's useful, and profitable, to always be aware of a stock's peers, especially when trading or investing around news events. It's why many experienced traders make a point to have quick access to this information on places like FinanceBoards to jump into trades quickly before they miss the move.
FinanceBoards is an editorial partner of Benzinga.
Posted-In: FinanceBoards WooTraderEarnings Education Markets General Best of Benzinga
View Comments and Join the Discussion!