Where Will The Money Rotate In Q3?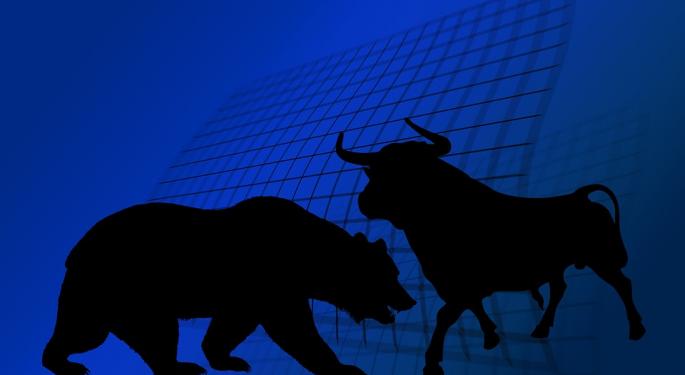 2017 has been the year of tech.
With the Nasdaq 100 up about 18 percent, investors have poured money into large-cap names like Facebook.com, Inc (NASDAQ: FB), Amazon.com, Inc. (NASDAQ: AMZN), Apple Inc (NASDAQ: AAPL), Microsoft Corporation (NASDAQ: MSFT), and Alphabet Inc (NASDAQ: GOOG) (NASDAQ: GOOGL), all of whom are trading at or near all-time highs.
But with mighty valuations comes the fear of a bubble. Goldman Sachs Analyst Robert Boroujerdi said as much in a June note that sent the sector tumbling.
"This outperformance, driven by secular growth and the death of the reflation narrative, has created positioning extremes, factor crowding and difficult-to-decipher risk narratives," he said at the time.
Rotating Out Of Tech
June was the worst month for technology since June 2016. Most of that probably had to do with the sheer premium of the sector, said Victor Jones, director of international trading at TD Ameritrade.
"The valuation of the tech sector in June was a big question," he said. "I think what you saw here was the market in general said, 'Look if there's going to be rotation out of tech, where's the money gonna go?'"
Looking To Financials Or Energy
With interest rates on the rise, many on Wall Street assumed that as money shifted away from tech it would move toward the financials.
But Citigroup Inc (NYSE: C), JP Morgan Chase & Co. (NYSE: JPM), Wells Fargo & Co (NYSE: WFC), Goldman Sachs Group (NYSE: GS), and Bank of America Corp. (NYSE: BAC) all saw their shares decline despite mostly beating analyst estimates for the quarter. Jones said that could be cause for concern.
"If financials don't step up here...I think our clients will be eying the market cautiously," Jones said.
In that case, investors may want to look towards the energy sector. Led by rising oil prices, energy is far and away expected to have the best earnings growth of any sector, according to FactSet.
However, if another sector does take the reigns, it won't be as Wall Street completely abandons tech. Jones noted that TDA clients were net buyers of Apple, Facebook, and Amazon in June, according to the Investor Movement Index.
"I don't think you saw a fundamental shift enough to change investor perception in the health of the underlying economy," he continued. "I would say this: in the way our clients are trading their portfolios, our clients are really looking for tech to have a supporting role."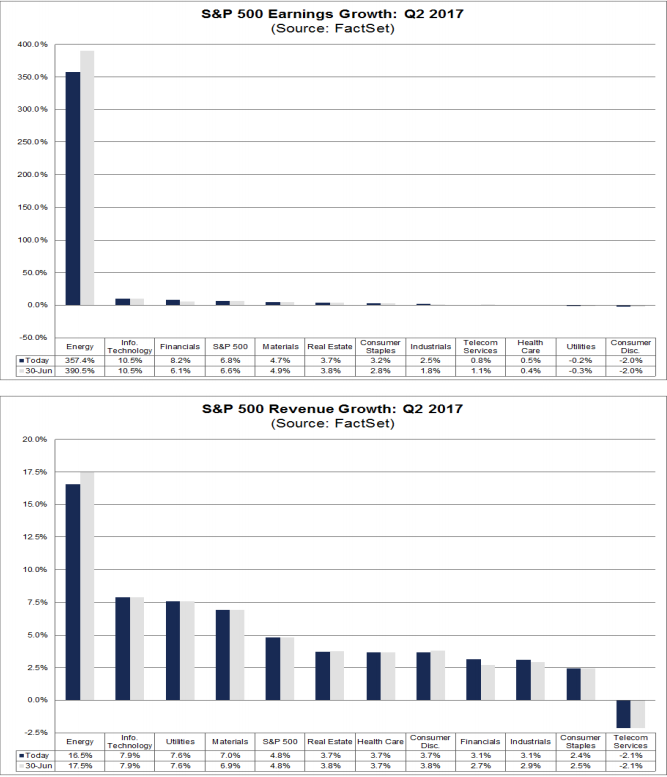 Posted-In: energy financialsEarnings News Previews Markets Tech General Best of Benzinga
View Comments and Join the Discussion!