U.S. Steel Has Now Given Up Almost All Of Its Trump Gains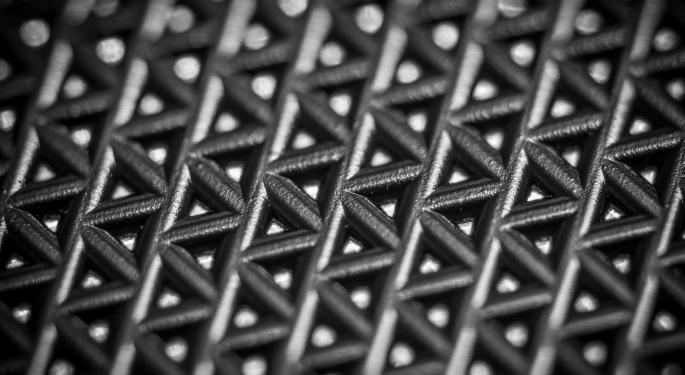 United States Steel Corporation (NYSE: X) was one of the hottest Trump stocks in the weeks following the election, roughly doubling between early November and mid-February. Just over two months later, almost all of those gains are gone.
From Disappointing Earnings To Unfulfilled Promises
U.S. Steel reported disappointing first-quarter results, including a $400 million cut to its 2017 EBITDA guidance. The company reported a negative $0.83 adjusted per share loss compared to consensus analyst expectations of a positive $0.35 EPS. The huge miss was just the latest in a string of wildly unpredictable earnings reports for U.S. Steel.
The stock surged after the election on hopes U.S. Steel would be a major beneficiary of President Donald Trump's $1 trillion infrastructure investment plan and calls for import tariffs on Chinese goods. Since taking office, Trump has softened his stance on China and the infrastructure plan has become an afterthought while the administration focuses on healthcare and tax reform.
Investors were hoping Trump could send U.S. Steel back to the glory days of 2008 when the stock was trading near $200 per share. Instead, the lackluster first quarter once again has the stock trading below $22.
Lack Of Clarity Beats Trump Rally Down
Unfortunately, with little clarity about infrastructure spending and no guarantee that U.S. Steel would even be awarded government contracts if a bill is passed, there are simply too many unknowns for the market right now.
To make matters worse for the beaten-down stock, its fall from grace in the past decade means there are still plenty of long-term investors underwater on their positions. Even if U.S. Steel regains positive momentum (such as it did after the election), many of these investors may be looking to exit their positions at or near the break-even point as the stock rises. That selling pressure could put a damper on any possible longer-term momentum.
For now, there are simply too many unknowns for U.S. Steel for the market to be optimistic. There is certainly plenty of upside potential for the stock, but the company needs a lot of things to fall in place for the stock to realize that upside.
Related Links:
Market May Have Overreacted To U.S. Steel's Guidance Cut, Says Morgan Stanley
Questions Remain For U.S. Steel, Guidance Cuts Deeper Than Initially Understood
Posted-In: Donald TrumpEarnings News Commodities Politics Markets Trading Ideas General Best of Benzinga
View Comments and Join the Discussion!