Trader Tries To Short Apple Earnings, Pukes Up Life Savings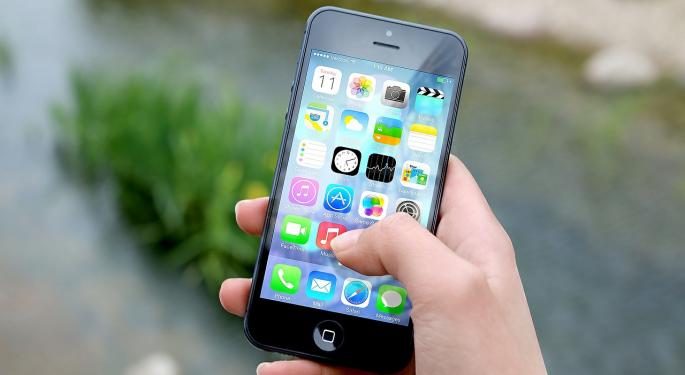 On Tuesday, a day trader allegedly took gambling to a whole new level. And, if his act was in earnest, he lost big.
According to MarketWatch, Canadian investor F.S. Comeau bet his last $249,000 against Apple Inc. (NASDAQ: AAPL) in an attempt to reclaim $2.5 million lost in poor investments. At the time of the trade, shares were valued around $122, and MarketWatch reported that an increase of just $6 would deplete Comeau's savings.
Apple shares shot up Tuesday after-hours when the tech giant blew out its Q1 earnings estimates... and Comeau lost significantly.
But...Why?
Benzinga reported that analysts average a Buy rating on Apple shares with a price target of $133.40. Analysts also expect reports of a 2-percent revenue increase and growth in iPhone sales figures.
But Comeau's self-described "YOLO" investment was a calculated one. Comeau took to the WallStreetBets strand on Reddit to explain his prediction of Apple's big earnings loss.
"iPhone sales will be down 10-15% – and that will be the good part of their earnings report. iPads are basically dead," he wrote. "The iPad pro is nothing more than a joke. It probably sold less than the Pixel. Okay, not that bad, but trust me, iPad sales have been terrible for a while and this time, they'll be so bad Apple might actually throw in the towel. Truth be told, Apple is 2+ years late and 5+ years late in some sectors when compared to the industry."
He predicted a total earnings drop of 15 to 25 percent.
"With much lower iPhone sales, it's simply not possible for them to beat the very inflated earnings estimates," his post continued. "This sharp drop in earnings, coupled with a terrible guidance for the rest of 2017 (strong USD, world tensions due to Trump, Apple failing in China – all points I don't have time to cover, but which are very valid) will lead to Apple getting one of the biggest hits in the history of hits."
Unfortunately for Comeau, his prophecy materialized.
But Didn't He Regret It?
As he livestreamed his reaction to stock activity leading up to the earnings report — all while wearing a wolf mask to forgo "vulnerability" — Comeau seemed to lose faith in his thesis.
"It's so unnerving."
"I know it's going to crash. Why isn't it crashing already?"
"I'm down $12,000 already, that's [expletive] nuts, man!"
"Stop moving up, no!"
And to ease the tension, he soothed himself with Katy Perry's "Fireworks" and fielded viewer questions.
"I'm retiring after this."
"What would I do with the money? There is a suit that I want to buy. A furry suit."
And he acknowledged the capacity of investors aware of his short to intentionally skew figures.
"With 14,000 people watching, you guys could really mess with me."
And then, Apple released its report.
And as reality sunk in, Comeau howled. And kept howling. And crying. And throwing his pre-popped, celebratory champagne bottle.
"How much did I lose? $150,000."
"But it's not over."
"I'm so [expletive] so dead."
"One time in my life, I have to get lucky. And I didn't get it. That's all I'm asking for. Of course I can get it."
"Got [expletive] in the [expletive] by Martin Shkreli and all his friends!"
"Maybe it's going to crash? Maybe?"
"Oh my [expletive] God. I'm going to lose everything I got."
There was a timeless stretch of blank camera stares, and then the sound of dry heaving. With mask still on, he pulled out a trashcan, and vomited more than his life savings.
Is It True?
While Comeau's alleged investment has garnered publicity leading up to Apple's earnings release, some assert that the trade is a fake.
@QTRResearch tweeted a screenshot of the alleged trade transaction under an account number of DU225573. "Hearing from many people the "D" in the $AAPL idiot's account number means its [sic] a "DEMO" account. He's faking the trade. cc @reddit."
The topic is trending on Twitter Inc (NYSE: TWTR) under the hashtag #TheFinalYolo.
View Comments and Join the Discussion!
Posted-In: #TheFinalYolo F.S. ComeauEarnings News Psychology Top Stories General Best of Benzinga