Market Update: Tuesday's Market Movers: Labor Departments New Overtime Rules; Earnings Week!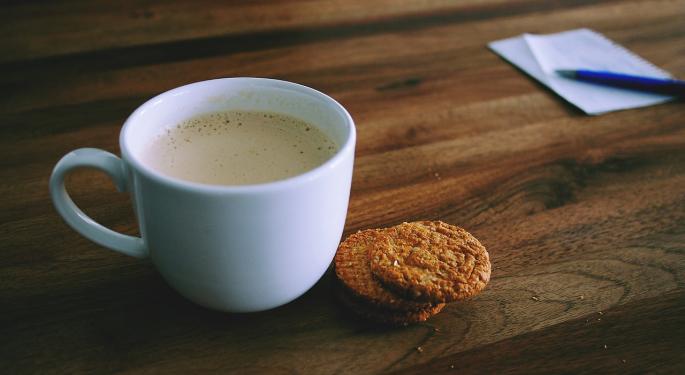 Last month, the United States Labor Department announced new overtime rules that will take effect in the near future. According to the Wall Street Journal, the new plans issued by the Labor Department would "more than double the salary threshold that determines which workers would be eligible overtime when working more than 40 hours per week." The rules will not be finalized for months, but some companies are implementing ideas already.
Some companies are looking into which employees shall remain on wages and which to transfer over to salary. Others are implementing new software that will warn managers when certain employees are reaching the 40 hour mark to reduce labor costs. There still remains a bundle of mixed feelings about the new proposal; some feel it will hurt job growth, while others feel the new proposal will make companies more efficient.
Related Link: UBS Downgrades Tesla To Sell, Says Batter Storage Orders Are "Misleading"
Moving onto the financial markets, earnings week is heating up as Apple Inc. (NASDAQ: AAPL), Microsoft Corporation (NASDAQ: MSFT), Chipotle Mexican Grill, Inc. (NYSE: CMG), GoPro Inc (NASDAQ: GPRO) and more to report after Tuesday's market session. This week will give a rough determination of overall company earnings and performance for the second quarter of 2015.
The Dow Jones Industrials Index was down 187 points (1.08 percent), S&P 500 Index down 7.22 points (0.34 percent), the NASDAQ Composite down 19.04 points (0.37 percent) and the U.S. dollar index down more than a half of a percentage in early trading hours on Tuesday.
The markets still contained notable movers:
Winners
Caesars Entertainment Corp (NASDAQ: CZR) soared 15 percent after the entertainment company entered into a restructuring agreement with holders of significant amounts of CEOC's second-lien notes.
SunCoke Energy Partners LP (NYSE: SXCP) was lifted 14 percent; the manufacturing reported an earnings per share of $0.40, in line with expectations, but announced sales of $207.6 million versus projected sales of $216.87 million. SunCoke retaliated by significantly raising its dividends to $0.5825 per unit, from $0.5715 per unit. The company also reported that it went into an agreement to acquire Convent Marine Terminal in Convent, Louisiana. The acquisition should contribute approximately $60 million to adjusted EBITDA in 2016, according to the briefing.
Sanmina Corp (NASDAQ: SANM) rose 10 percent after the semiconductor company beat earnings by 4 cents per share at $0.53 per share.
Infosys Ltd ADR (NYSE: INFY) was lifted 10 percent after the services company reported revenues of $2.16 billion versus projected $2.12 billion and earnings of 21 cents per share, in line with analyst expectations.
Losers
CytRx Corporation (NASDAQ: CYTR) sank 23 percent after the biopharmaceutical research company priced its 9.1 million common shares at the price of $2.75 per share, diluting shareholder value.
Lexmark International Inc (NYSE: LXK) dwindled 22 percent after the manufacturer/supplier announced weak guidance; the company reported it would eliminate 500(+) jobs as revenue fell. It also trimmed its expected Q3 earnings from 89 cents per share down to a range of 51–61 cents per share.
Helix Energy Solutions Group Inc (NYSE: HLX) was down 16 percent after the energy services company reported a loss of $2.6 million; it also missed estimates on its offshore oil and gas services contractor, which was expected to reach $181 million, but only hit $166 million.
United Natural Foods, Inc. (NASDAQ: UNFI) winded down 15 percent after the natural foods distributor lost a contract with Albertson; the contract was initially to end on July 31, 2016, but Albertson insists on opting out early on September 20, 2015.
Badger Meter, Inc. (NYSE: BMI) was down 9 percent after missed Q2 forecasts; the manufacturer/marketer reported sales of $98.9 million versus the projected $104 million. Badger was also downgraded by Robert W. Baird from Outperform to Neutral rating.
Image Credit: Public Domain
View Comments and Join the Discussion!
Posted-In: Albertson Convent Marine TerminalEarnings News Downgrades Intraday Update Analyst Ratings Movers