Twitter Q4 Conference Call: Live Blog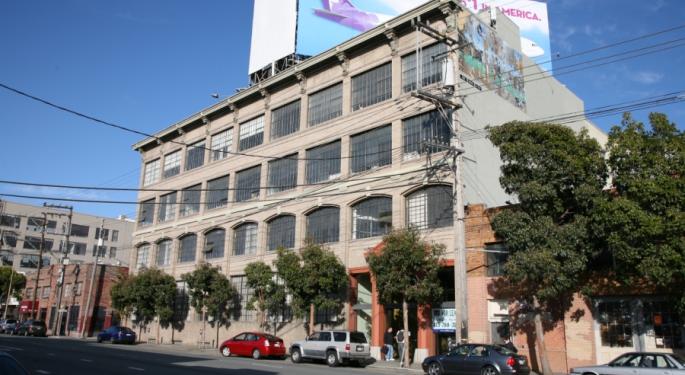 Want an edge on trading these stocks? Try this.
Twitter reported earnings this Thursday afternoon. Below is a live blog of the highlights, delayed by 10 minutes. Learn more about investing in the tech sector with real-time trading picks from experts like the Steady Trader.
05:59:06pm: Costolo: 'We have a great relationship with Apple...there was an unforseen bug in iOS8 as it relates to Twitter' [that led to a slight amt. of churn]
05:56:39pm: Costolo on Google deal: Not going to launch for 'several months'
05:56:18pm: Noto: 'Really excited about Google deal...if we give them the right type of content [user growth] will happen'
05:54:19pm: On Google deal: We have the 'opportunity to aggregate eyeballs to logged out experiences, topics and events. That's one of the reasons this makes more sense now' versus in the past
05:46:22pm: On revenue potential from Google/Yahoo! Japan type partnerships: 'These deals were considered in our guidance'
05:46:22pm: On churn: It improved in Nov and Dec compared to prior months, 'encouraged by that'
05:30:07pm: Costolo on Google deal: 'I want to confirm we have a relationship with Google'
05:30:34pm: Costolo on Third party relationships (when asked about Google and Yahoo! Japan): 'There are deals where we're distributing content...new and exciting'
05:28:35pm: Noto on FY2015 outlook: Revenue is projected to be in the range of $2.3 billion to $2.35 billion. Adjusted EBITDA is projected to be in the range of $550 million to $575 million.
05:27:01pm: Noto on FY2015 Q1 Outlook: Revenue is projected to be in the range of $440 million to $450 million. Adjusted EBITDA is projected to be in the range of $89 million to $94 million.
05:25:21pm: Noto: Outperformance was driven by higher than expected holiday ad spending in U.S.
05:24:03pm: Noto: Ad revenue per 1K Timeline view was up 60% year over year, above outlook
05:23:44pm: Noto: Timeline view/MAU was 'better than outlook'
05:21:10pm: Noto: Adjusted EBITDA rose 216% yoy increase, 'significantly outperformed' expectations
05:19:29pm: Anthony Noto: International Growth was driven by 'major movers' UK and Ireland
05:15:13pm: Costolo: Twitter can be THE (emphasis) monetization engine for app developers
05:14:21pm: Costolo on removing barriers to consumption: (1) A 'compelling product' for logged out users, including a logged out home page, (2) 'While You Were Away' shows users tweets they might have missed, (3) Build an 'ecosystem' of applications and services
05:13:29pm: Costolo: 'We have an obligation to better organize content and deliver it in compelling ways to our audience'
05:11:36pm: Costolo on Instant Timelines: 'A new user gets a rich timeline the moment they sign up...we will be better able to covert those signups into healthy long term users'
05:10:05pm: Costolo: 'I'm personally investing a lot of time' in video on Twitter
05:09:32pm: Costolo: Vine continues to do 'quite well,' now more than 1.5 BILLION (emphasis) Vine loops per day.
05:09:04pm: Costolo on Native mobile video: 'We'll see with video what we've seen with photos...an abundance of creation from the device we have with us all the time.'
05:07:44pm: Costolo: In 2014, $1.4B in revenue, up 111% yoy. 'I want to publicly congratulate everyone involved in building the business engine'
05:07:18pm:Dick Costolo: 'Our pace of execution has improved, and I'm delighted about that.'
05:05:23pm:Twitter Q4 Conference Call Beginning
04:12:48pm:Twitter Shares Now Up ~4% Following EPS
04:09:15pm:Twitter Reported Q4 Average Monthly Active Users 288M, Timeline Views 182B
04:07:45pm:Twitter Sees FY Sales $2.3B-$2.35B vs $2.3B Est., Q4 Sales $440M-$450M vs $450M Est.
04:06:30pm:Twitter Shares Down ~6% Following EPS
04:05:37pm: Twitter Reports Q4 Adj. EPS $0.12 vs $0.06 Est., Sales $479M vs $453M Est.
Image credit: JesperDJ, Wikimedia
The following article is from one of our external contributors. It does not represent the opinion of Benzinga and has not been edited.
Posted-In: Earnings News After-Hours Center
View Comments and Join the Discussion!