Apple Silenced Its Critics Wednesday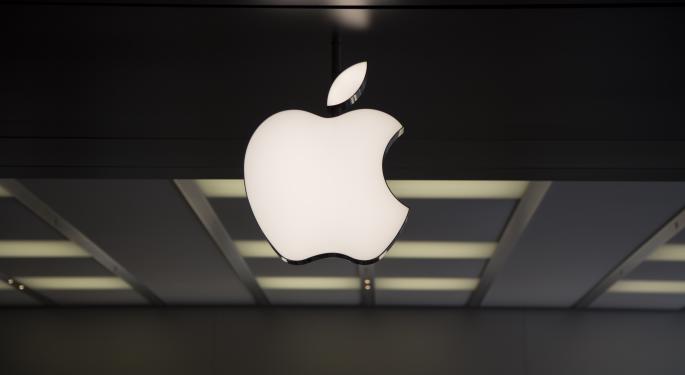 Analysts, the media, investors, consumers, even the government have not-so-nice things to say about Apple (NASDAQ: AAPL). For what seems like forever, Apple has resisted bowing to critics' will but yesterday, Tim Cook gave critics—nearly all of them—everything they've asked for.
"You're no longer growing"
The company reported net income that was seven percent higher at $10.2 billion. Sales were 4.7 percent higher at $45.6 billion. Both exceeded analyst expectations of $9.1 billion and 43.5 billion respectively.
Related: Key Designer Leaving Apple
The company's gross margin improved from 37.5 percent to 39.3 percent year over year and China revenue was up 13 percent from last year. iPhone sales increased 17 percent and 20 million Apple TVs have left the shelves since its introduction. Not bad for what Apple calls a hobby.
The only concerning number was the 16 percent drop in iPad sales. Cook provided reasons for the decline but with all of the lower cost competition, it's not surprising.
"You're hoarding too much cash"
Apple will add another $30 billion to its share buyback program and boost its dividend eight percent with annual increases. The boost equates to about $11 billion in yearly dividend payouts.
Related: Apple Soars Following Q2 Top & Bottom Line Beat, Stock Split, Dividend Raise, Increased Buyback
Sure, Apple will go to the debt markets to fund the repurchase program and dividend payments but that doesn't mean that it won't use any of its cash.
"Retail investors can't buy your stock."
Apple announced a 7 for 1 split that will happen in June. At Wednesday's closing price, Apple would become a $75 stock. The PR spin is that it makes the stock affordable for all investors. True, but likely not the real reason. Apple might be trying to catch the eye of the Dow Jones Industrial Average. Still, it silences critics.
"Your cash pile is still growing"
The company reported that cash and equivalents were $150.6 billion at the end of March—down five percent from its previous $158.8 billion level. That's the first sequential decline since early 2006.
"You have all of that money, why not buy up some companies?"
Apple bought 24 companies in the past 18 months and as Tim Cook said, they're "on the prowl" for more. He also cautioned that they're not trying to out-acquire or outspend anybody. Why isn't Apple "prowling" for bigger companies like Netflix or Tesla (both rumors in the past)? Cook says that he has no cap on what he would spend.
Disclosure: At the time of this writing, Tim Parker was long Apple.
Posted-In: AppleEarnings News Dividends Financing Retail Sales Buybacks Tech Best of Benzinga
View Comments and Join the Discussion!