How Did Analysts Get Gilead's Earnings Completely Wrong?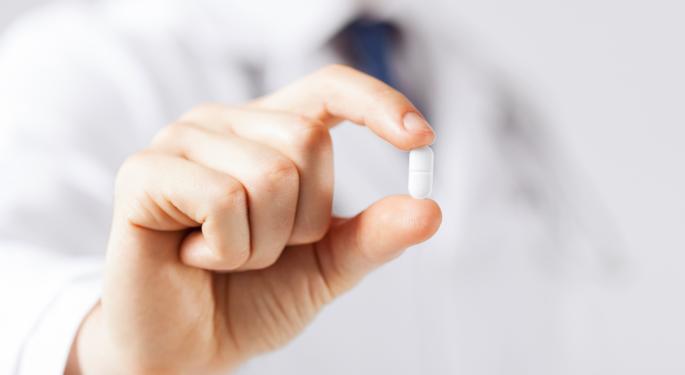 Many, like CNBC's Jim Cramer, would argue that the analyst community doesn't get much of anything right. But it's hard to argue that normally analysts are more than a few cents off when predicting a company's quarterly EPS.
So how did the analyst community get Tuesday's Gilead (NASDAQ: GILD) earnings so shockingly wrong?
After the bell, the company reported EPS of $1.48 minus items on revenue of $5 billion. Analysts predicted EPS of $0.91 on revenue of $3.9 billion. Revenue was 98 percent higher year over year.
Related: Gilead Crushes on Earnings, Quickly Gives up Gains
Blockbuster Hepatitis C Cure
The analysts completely underestimated sales of Gilead's new Hepatitis C drug, Sovaldi. Q1 sales of the drug reached $2.27 billion, almost half of the company's total product sales of $4.87 billion.
In a pre-earnings note, analyst Andrew Yee of RBC Capital said, "We believe expectations vary from $1.4 billion to as high as $2 billion for the uber bulls." He continued, "Anything above $2 billion would be a big upside surprise." Even the "uber bulls" were wrong.
Analysts' skepticism was rooted, in part, by the price. A 12-week treatment of Sovaldi costs about $84,000--$1,000 per pill in the United States. That's a huge price tag, but the drug isn't just a treatment—it's a cure. More than 90 percent who are diagnosed with Hepatitis C are cured after a course of Sovaldi. If words like "revolutionary" and "blockbuster" come to mind, they should.
But for some analysts, it wasn't that they didn't see the potential of the drug—they just didn't see it so soon. In a research note Monday, Credit Suisse forecasted sales of $13.2 billion in 2017. At this pace, the drug will reach that level much sooner.
With a blowout like that, investors would expect a huge move to the upside. Gilead was halted at the closing bell for its earnings announcement but ended the post-market trading session up only about three percent. The stock is down about three percent year to date making the move a bit muted. Other investors will argue that somehow this surprise was priced into the stock given its more than 11 percent move higher since April 10.
Disclosure: At the time of this writing, Tim Parker had no position in the company mentioned.
Posted-In: CNBC Gilead Hepatitis CEarnings News Analyst Ratings Best of Benzinga
View Comments and Join the Discussion!