Earnings Expectations For The Week Of April 14: Coca-Cola, Goldman Sachs, Google And More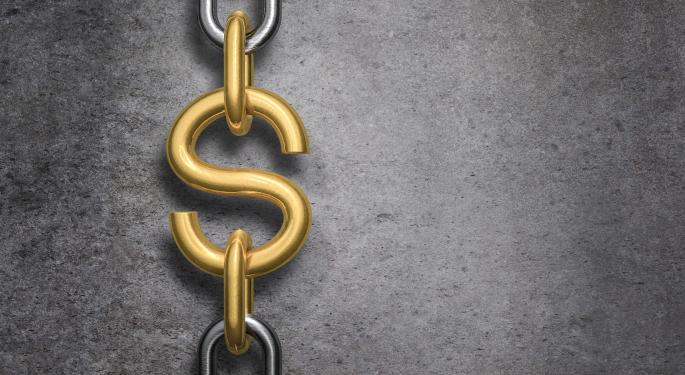 The new earnings season kicks into high gear this shortened week.
Highlights will include quarterly reports from Bank of America, Citigroup and Goldman Sachs, from Intel and IBM, and from Coca-Cola, which are all expected to post earnings declines, as well as from Google and Johnson & Johnson, for which earnings growth is forecast.
Here is a quick day-by-day run down of analyst expectations for some of the week's most anticipated reports.
See also: Benzinga Weekly Preview: Short, But Action Packed Week Ahead
Monday
Early Monday, Citigroup (NYSE: C) is expected to say that it had earnings per share (EPS) of $1.14 and that revenue totaled $19.37 billion in the first quarter. That would be down from $1.23 per share earnings and $20.49 billion in revenue in the year-ago period. Over the past 60 days, that consensus EPS forecast has slipped from $1.32.
Tuesday
Coca-Cola (NYSE: KO) and Johnson & Johnson (NYSE: JNJ) are scheduled to step into the earnings spotlight before the markets open. Analysts are looking for EPS from the former to have declined from $0.46 a year ago to $0.44 in the most recent quarter. The forecast for the latter has EPS up less than three percent to $1.48.
Revenue for the first quarter is expected to have declined more than four percent to $10.56 billion for the beverage giant and to have risen less than three percent to $18.00 billion for the health care giant. Both companies so far are expected to show some growth on the top and bottom lines in the current quarter.
Analysts are looking for Intel (NASDAQ: INTC) to say later in the day that EPS for the first quarter fell three cents from a year ago to $0.37. But note that earnings fell short of consensus estimates in three of the past four quarters. Revenue is expected to total $12.81 billion, or almost two percent higher than a year ago.
The first-quarter forecast for Yahoo! (NASDAQ: YHOO) calls for $0.37 EPS and revenue of $1.08 billion. That would be essentially flat year-over-year on both the top and bottom lines. But analysts on average underestimated its per-share earnings in the previous four quarters.
Furthermore, Infosys and Northern Trust are expected to show earnings gains on Tuesday, while EPS believed to be flat year-over-year at Linear Technology and lower at rail transport company CSX.
Wednesday
The first-quarter forecast for Bank of America (NYSE: BAC) calls for it profit to have been cut in half to $0.05 per share, as well as for revenue of $5.98 billion, or about five percent less than in the same period of last year. Note that 60 days ago, the consensus EPS estimate was all the way up at $0.30.
Analysts are looking for Google (NASDAQ: GOOGL) to post EPS for its first quarter that are more than nine percent higher than a year ago to $6.40. Revenue is expected to have risen more than 11 percent to $15.53 billion. The Internet search giant is scheduled to share its results after the closing bell.
When IBM (NASDAQ: IBM) shares its latest results late Wednesday, it is expected show declines on the top and bottom lines to $22.93 billion and $2.54 per share, respectively. But IBM exceeded consensus EPS expectations in the previous two periods, and the current EPS estimate is unchanged in the past 60 days.
If analysts are correct, American Express, St. Jude Medical and SanDisk will report earnings growth in the middle of the week. Quarterly numbers are expected to have slipped at Abbot Laboratories, Capital One and PNC Financial Services. EPS from Huntington Bancshares and U.S. Bancorp are predicted to be about the same as a year ago.
Thursday
Before the markets open, the earnings spotlight will be on General Electric (NYSE: GE) and Goldman Sachs (NYSE: GS). Both are expected to report a decline in earnings, by about 18 percent to $0.32 for the former and by almost 20 percent to $3.44 for the latter. Neither has fallen short of EPS estimates in the past four quarters.
First quarter revenues are expected to be lower than a year ago as well. The forecast sees $34.41 billion from GE, or down less than two percent, as well as $8.70 billion from Goldman Sachs, or almost 14 percent lower. So far, GE is expected to show some revenue growth in the current quarter, though.
Advanced Micro Devices (NYSE: AMD) posted a net loss of $0.13 per share in the year-ago period, but is expected to break even in the three months that ended in March. However, analysts expect revenue to have surged more than 23 percent to $1.34 billion. AMD reports after the closing bell.
Also on Thursday, look for earnings growth from Baker Hughes, Blackstone Group, DuPont, Honeywell International and KeyCorp, as well as for lower EPS from Mattel, PepsiCo, Philip Morris International and UnitedHealth Group.
See also: How Not To Be A Patsy During Earnings Season
Friday
The markets are closed for Good Friday, and no significant earnings reports are scheduled.
The following week, many more quarterly reports are due, including from American Airlines, AT&T, Boeing, Caterpillar, Eli Lilly, General Motors, Microsoft, Netflix, Comcast, McDonald's, Procter & Gamble, Starbucks, UPS and Visa.
Keep up with all the latest breaking news and trading ideas by following us on Twitter.
View Comments and Join the Discussion!
Posted-In: Abbot Laboratories Advanced Micro Devices AMD American ExpressEarnings News Previews Trading Ideas Best of Benzinga