Why Icahn Is Wrong On Apple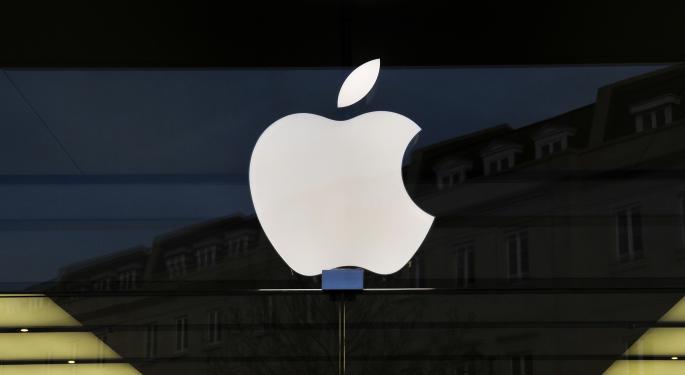 Since August, Carl Icahn has accumulated a large position in Apple (NASDAQ: AAPL), and he has not been afraid to let everyone know it. Almost every tweet he makes about the stock has added billions of dollars in market cap to the company.
His first position disclosure on August 13 had by far the biggest impact, driving the price from $467 to $489.
Although Apple briefly traded down to $450, it is hard to argue that it was not a great call by Icahn, as the shares traded up to $575 in late December. But the share price has come under some significant pressure as of late.
Every stock needs a catalyst, both short-term and long-term.
While Icahn's non-stop banter for as much as a $150 billion stock buyback has provided a short-term catalyst, the effects of the Icahn banter have been waning. And it is not that easy to identify a long-term catalyst.
Related: What Spooked The market?
For years, Apple was the king of innovation. From iTunes to the iPhone to the iPad, new products propelled this stock to highs of $705. But all of these products were the brainchild of its late founder, Steve Jobs. The iconic figure, who did not allow the company to expand into China during his tenure, may have recognized the need for catalysts after his passing, and all along knew that expansion into China would add to the bottom-line for the company. This measure could be used as a temporary holdover, while it struggled to innovate.
Since his death on October 5, 2011, the company has failed to produce another blockbuster product. At first, Apple enthusiasts were relying on Apple TV to reinvigorate the share price, but this has not come to fruition. Next up was the Apple watch, which is still in the pipeline.
While Icahn barnstorms for the excess funds at the companies disposal to be used for a buyback, perhaps the funds should be used for research and development. After failing to attend the Consumer Electronics Show once again, Tim Cook may be recognizing the need for new products and may prefer to use the funds to finally fill the void in product innovation since Jobs' passing.
Now, back to the impact of Icahn's tweets.
Last week when he was at it again, both on Twitter and CNBC, Apple did not react the same way as it did it August. When Icahn was talking about his position on CNBC on Wednesday, January 22, it tried to rally though the intraday high of $557.29, but was turned back. Again on Thursday, when his letter was sent out to Apple shareholders, the issue mounted another unsuccessful attempt to clear that hurdle. On Friday, the same thing, but taking into account the market route, it is not totally surprising that Apple was lower for the session.
On Monday after the close, Apple will release its quarterly earnings. Investors will be looking for an end to four straight quarters of year-over-year sales declines, as well as impressive sales figures for the recently launched iPad Air and iPad Mini with Retina Display. iPhone sales through China Mobile will not be included in this update.
If Apple does not deliver the consensus forecast year-over-year EPS growth of more than seven percent, revenues more than five percent, and for full-year forecast for EPS and revenues to be up more than nine and eight percent respectively, it may have a devastating effect on its share price.
When a growth stock (or value stock, perhaps) stops growing, investors will exit in droves. Until Icahn can tweet about the next new product, instead of a stock buyback plan, shareholders may be disappointed by Apple's performance in 2014.
This story was written by Joel Elconin.
Tags: Carl Ichan twitter
Posted in: Earnings News Previews Markets Tech Trading Ideas Best of Benzinga