Drink Wine Responsibly; Invest in Beverage Stocks Profitably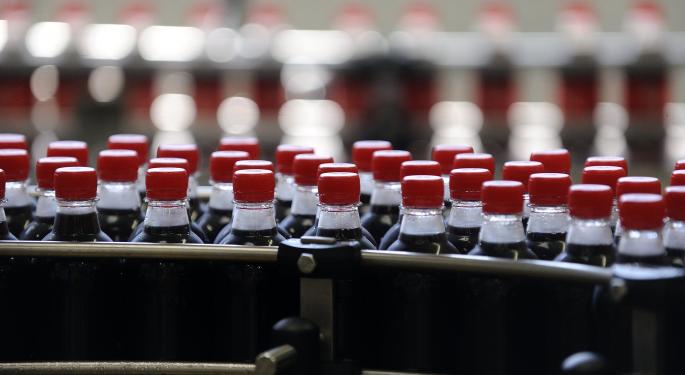 A recent issue of the Financial Times had a special section, "Buying & Investing in Wine."
While wine is certainly "liquid" (pun intended), it is not an investment. The act of investing is buying the future income stream of an asset. That does not exist for a case of wine. Since it does not produce an income stream, it is not investing: it is speculating when you buy wine in hopes of a profit in the future.
For those looking to gain from what they and others drink, it is far more profitable to invest in beverage stocks that pay dividends -- such as Coca-Cola (NYSE: KO), Pepsico (NYSE: PEP) and Dr Pepper Snapple Group (NYSE: DPS).
Coca-Cola is the largest holding of Warren Buffett in the portfolio of Berkshire Hathaway (NYSE: BRK-A).
While drinking wine can be a very sensual experience, investing in Coca-Cola is all about the numbers. There are only two countries in the world where Coca-Cola is not enjoyed: North Korea and Cuba. It is inevitable that fact will change someday, though.
Due to that global presence, the gross margin is 60.40 percent and the profit margin is 18.40 percent, both much higher than the average for a member of the Standard & Poor's 500 Index. Due to those margins, Coca-Cola can easily pay a dividend of 2.87 percent, about 50 percent better than the S&P 500 Average. As a "Dividend Aristocrat," Coca-Cola has increased its dividend annually for more than 25 years.
Pepsico is also a "Dividend Aristocrat."
The current dividend yield for Pepsico is 2.72 percent. Pepsico also has a double digit profit margin. Like Coca-Cola, it has a superior gross margin, around 52.70 percent. As with Coca-Cola, Pepsico has a global presence, too.
Dr. Pepper Snapple Group tops both Coca-Cola and Pepsico as an income stock with a dividend yield of 3.35 percent. It is profitable (10.20 percent), too, along with a superior gross margin (58.40 percent). Like Coca-Cola and Pepsico, Dr. Pepper Snapple Group has plenty of cash to increase its dividend and finance stock buyback to reward shareholders.
The brands of Coca-Cola, Pepsico, and Dr. Pepper Snapple Group are some of the most imposing in the world.
About the market position of Coca-Cola, Warren Buffett has stated, ""If you gave me $100 billion and said, 'Take away the soft-drink leadership of Coca-Cola in the world', I'd give it back to you and say it can't be done."
That also goes for Pepsico and Dr Pepper Snapple Group. It's what makes each a solid investment for the long term buyer looking to receive an increasing income stream from their holdings.
View Comments and Join the Discussion!
Posted-In: Earnings Long Ideas News Dividends Dividends Buybacks Economics Trading Ideas Best of Benzinga