Netflix Earnings Preview: Strong Results Expected in the Wake of Emmy Nods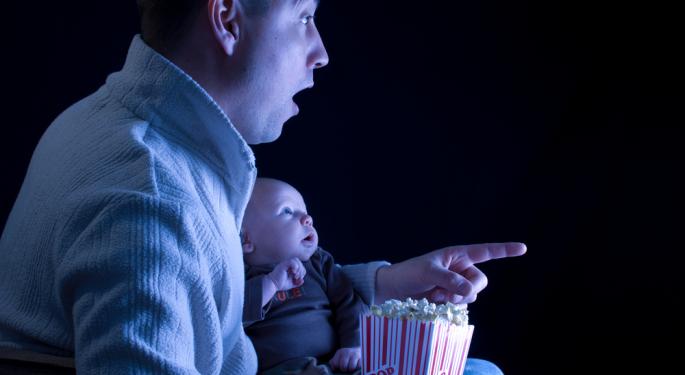 Netflix (NASDAQ: NFLX), which garnered 14 Emmy nominations last week for its original programming, is scheduled to report its second-quarter 2013 results Monday, July 22, after the end of the trading session.
Investors will be looking to see whether the success of "Arrested Development" and "House of Cards" helped the video subscription service provider reach it forecast of 880,000 new U.S. subscribers during the quarter.
See also: Netflix Breaks New Ground with 14 Emmy Nominations
Expectations
Analysts on average predict that Netflix will report revenue for the second quarter that rose more than 20 percent year-over-year to $1.07 billion. Earnings of $0.40 per share are also in the consensus forecast. That compares to a reported profit of $0.11 per share in the comparable period of last year and to unadjusted per-share earnings of $0.31 in the previous quarter.
In the past 60 days, the consensus earnings per share (EPS) estimate has remained unchanged. But note that analysts underestimated Netflix earnings in the past eight quarters.
Netflix said it added more than two million users in the first quarter, due in part to the popularity of its political drama "House of Cards." But it also reported negative free cash flow for the third period in a row. Yet, the share price jumped more than 24 percent following the first-quarter report.
Looking ahead to the current quarter, the forecast currently calls for a similar year-over-year rise in EPS to $0.45. That consensus estimate was a penny less just 30 days ago. And revenue for the quarter is expected to be more than 21 percent higher to $1.10 billion. Full-year revenue so far is expected to be up by more than 20 percent as well.
The Company
Netflix operates in three segments. Its Domestic Streaming segment offers access to content delivered over the Internet. The International Streaming segment engages in the streaming services primarily in Canada, Europe and Latin America. And the Domestic DVD segment provides DVDs-by-mail subscription services.
This S&P 500 component was founded in 1997 and is headquartered in Los Gatos, California. The company has a market capitalization near $14.8 billion. Reed Hastings has served as chief executive officer since September 1998 and chairman of the board since its inception.
Competitors include Amazon.com (NASDAQ: AMZN), Dish Network (NASDAQ: DISH) and Outerwall (NASDAQ: OUTR), which operates the Redbox DVD rental kiosks and was formerly known as Coinstar.
Amazon is expected to report earnings of only pennies per share, but higher revenues. Outerwall expected to report a year-over-year decline in earnings but marginal growth in revenue. Marginal top line and bottom line growth is forecast for Dish. Amazon and Outerwall are scheduled to share their second-quarter results later in the week.
During the three months that ended in June, Netflix joined the Nasdaq 100, set a deal with DreamWorks Animation (NASDAQ: DWA), expanded its service to the Netherlands and renewed its original series "Hemlock Grove" and "Orange is the New Black" for second seasons.
See also: Five Tech Stocks to Watch This Earnings Season
Performance
Netflix has a long-term EPS growth forecast of more than 19 percent. However, its price-to-earnings (P/E) ratio is in the stratosphere. And the return on equity is less than four percent. Also, the company offers no dividend at this time.
The number of Netflix shares sold short, as of the June 28 settlement date, represents about 13 percent of the float. But that was the lowest level of short interest in at least a year, and the days to cover was more than two.
The consensus recommendation of the analysts surveyed by Thomson/First Call who follow the stock has been to hold shares for the past three months. So it is little surprise that the current share price has overrun the analysts' mean price target. While the analysts see no potential upside at this time, price targets could be raised if Netflix offers another big upside surprise or rosy guidance.
The share price is up more than 170 percent over the past six months and reached a 52-week high last week. It is above the 50-day and 200-day moving average. Also over the past six months, the stock has outperformed the competitors mentioned above, as well as the broader markets.
Posted-In: Amazon.com Coinstar Dish NetworkEarnings Long Ideas Short Ideas Previews Trading Ideas Best of Benzinga
View Comments and Join the Discussion!