Micron Technology Insiders Haven't Bought Stock in 3 Years, Why Would You? (MU)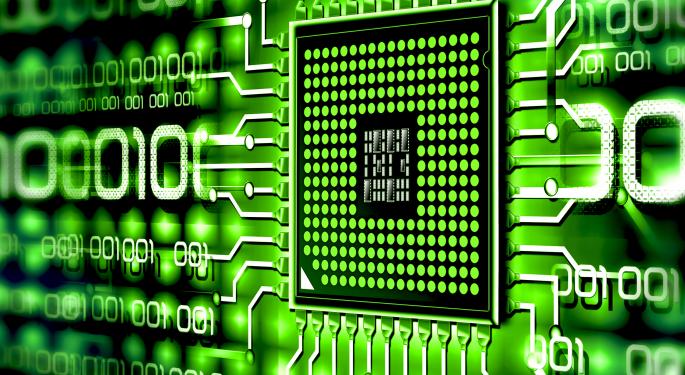 Insiders tend to be good at predicting stock prices. Academic papers have been written that correlate insider transactions to stock performance: increased insider buying compared to selling generally leads to price appreciation while higher selling relative to buying is generally a bearish signal.
41 Straight Sells
Excluding options activity, where insiders exercise options that are granted as compensation, the last 41 open market transactions by insiders at Micron Technology (NASDAQ: MU) have been sells. This trend goes back three years, as can be seen on the chart below.
Further, insiders have been very good at timing sales. Back in March and April of 2011, insiders sold on numerous occasions before shares dropped from $12.00 to nearly $4.00. Insiders have now been selling aggressively since November at a faster pace than in 2011.
Strange Trading
As reported Tuesday, the Vice President of R&D at Micron sold 12.5 percent of his stock Monday. The kicker was: the sale came two whole days before the company reported earnings (Wednesday after the close).
Although the sales were part of a 10b5-1 plan, a pre-scheduled plan to sell a previously stated amount of stock over the course of a year, the sale was the first of the plan announced on April 30, 2013. Therefore, he chose to sell stock, regardless of whether or not it was previously disclosed, two days before an earnings announcement, which raises many more questions than it answers.
Also, a side-note, between May 9 and June 17, the last two sales, 500 shares disappeared, which is also questionable. Micron did not return calls for a comment to Benzinga.
Earnings to Judge
Either way, the insider in question, Scott DeBoer, will most likely be looked back on as dumb for his trades. If earnings today are bad and his selling was a foreshadow of the bad earnings, then he can get into a lot of trouble for this with the authorities. If earnings are good, then he just lost a lot of money as the stock would most likely pop higher.
Micron is expected to report second quarter EPS of $0.02 vs. a loss per share of $0.32 a year ago. Revenue is expected to rise to $2.25 billion from $2.13 billion in the third quarter a year ago.
Stock chart: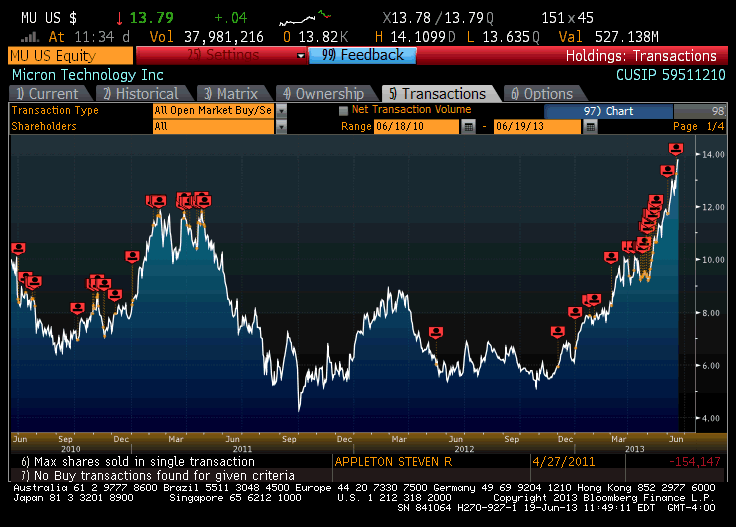 View Comments and Join the Discussion!
Posted-In: Insider SellingEarnings News Insider Trades Intraday Update Markets Movers Best of Benzinga