Is Japan Becoming the Next Eurozone?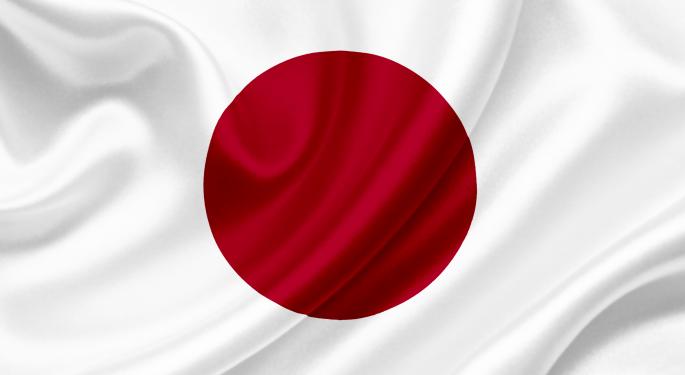 Remember the days when only the most sophisticated of investors knew about the eurozone? Americans with more of a world view knew that it was a collection of countries in Europe but beyond that, there was very little to talk about.
As the contagion from U.S. markets during the recession reached the eurozone, even the most amateur of investor watched every move, read every comment, and hung on every sound bite. Everybody learned names like Christine Legarde, Silvio Berlusconi and Mario Monti. Even the most benign of comments from any eurozone figure would move markets.
Now, all eyes are on Japan. Just a few months ago, how many people knew the name Shinzo Abe? He had been a public figure in Japan for nearly a decade but now he's as well known as Monti.
But even with the Nikkei down about ten percent recently, it hasn't had much of an effect on world markets despite all eyes being on it.
Could the Nikkei become the next eurozone? Probably not.
First, while the ten percent drop made for a dramatic May, today's close puts the index only 0.73 percent lower for the month.
The Nikkei is still up 32 percent for the year and 62 percent May 2012. While the media may be quick to compartmentalize these dramatic swings, it's hardly a major cause for concern when compared to the bigger picture.
Second, economic data shows that Abe's policies are working. Today's data showed seemed to suggest that the country is entering a period of inflation, according to CNN. One of Abe's core goals was to reverse the deflationary environment that has plagued the country. Other data showed that industrial production has increased faster than economists had expected.
Finally, while Japan is the third largest economy in the world, it's one third the size of the European Union. Japan can cause jitters in world economies—and it has—but it's not likely that U.S. markets will follow the lead of Japan. A portion of Japan's selloff was linked to comments by U.S. Fed Chairman Ben Bernanke making it more likely that Japan will react to U.S. markets going forward instead of U.S. markets reacting to Japan.
In Friday trading, the Nikkei regained a portion of its Thursday losses to close at 13,774.54—up 1.4 percent. Dow futures are down about 0.54 percent in premarket trading. Comparing the charts of the Nikkei and the Dow, there is little correlation. This suggests that fears of Japan becoming the next eurozone are unfounded—at least for now.
View Comments and Join the Discussion!
Posted-In: Ben BernankeEarnings News Forex Events Global Econ #s Markets Best of Benzinga