Here Come Hollywood's Wannabe Summer Blockbusters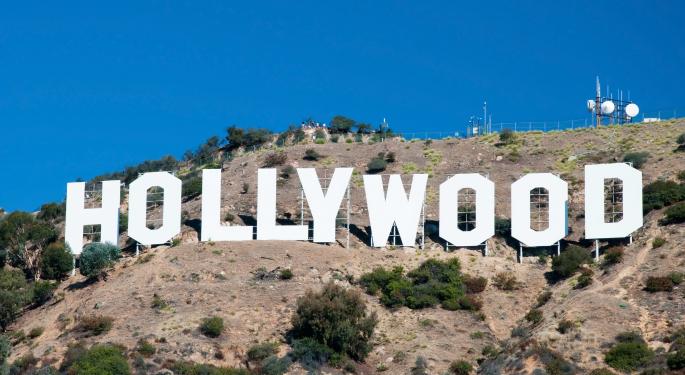 With The New York Times reporting Friday that "a record number of big-budget action-and special effect-laden blockbusters" are set to open between May and the end of August, Hollywood's tactic this summer appears to be "shock and awe" versus a more measured approach.
It's all about that financially lucrative "young males" demographic and their insatiable appetite for action and adventure, not to mention overpriced soft drinks and popcorn at multiplex cinemas all over the world.
Filmmaker Steven Soderbergh sees the whole thing as a disaster in the making. In a critique at the San Francisco International Film Festival a few weeks ago, Soderbergh complained about lack of imagination on the part of studio executives. As Soderbergh sees it, the fixation on big-budget franchise films is like "Detroit before the bailout."
Doug Creutz, senior media and entertainment analyst for Cowen & Company said "We've never had a summer where more than nine [blockbusters] did well, and often it's fewer. This summer you've got 17 blockbusters coming out between May and July, 19 if you add August."
There are two possibilities. Either this will be the biggest summer box office in history – or the biggest summer "season of flops." The numbers seem to lean in the direction of the latter possibility.
In theory, blockbusters make financial sense. These so-called "tent pole" movies are intended to make up for less profitable films. Frequently they do.
"We haven't seen many tent poles blow up," said Michael Nathanson, a media analyst and managing director at Nomura. Nathanson, however, worries that with so many blockbusters scheduled for release, this summer could be an exception with studios writing off a lot of celluloid before fall.
If this weekend's box office is any indication, however, blockbusters have not entirely lost their luster. The Wall Street Journal reported Monday that Viacom Inc. (NASDAQ: VIAB) owned Paramount Pictures' Star Trek Into Darkness grossed $70.6 million its first weekend with a total take of $84.1 million since opening Wednesday night.
While the domestic weekend box office for Into Darkness is down from the opening weekend for its 2009 predecessor Star Trek, overseas gross receipts so far are 82 percent higher than the previous film over the same period, according to Paramount.
The Walt Disney Co. (NYSE: DIS)'s Iron Man 3 fell to second place this past weekend on receipts of $35.2 million. Overall, however, the Marvel super-hero has cashed in to the tune of $1.073 billion since opening three weeks ago.
Time Warner's (NYSE: TWX) Warner Bros blockbuster,The Great Gatsby, meanwhile, dropped 53 percent from its opening week to $23.4 million. Total domestic box office for Gatsby, so far, is $90.2 million.
According to The New York Times article, there's more where that came from. The Hangover Part III from Time Warner's Warner Bros and Fast & Furious 6 from Comcast (NASDAQ: CMCSA) owned Universal Studios, open over Memorial Day weekend. Later in the summer will come World War Z from Comcast's Paramount, After Earth from Sony Corporation (NYSE: SNE) subsidiary, Sony Pictures, and R.I.P.D. another product of Comcast owned Universal Pictures.
Finally, one of the most anticipated summer blockbusters-in-waiting will be Disney's The Lone Ranger with Johnny Depp as Tonto.
At the time of this writing, Jim Probasco had no position in any mentioned securities.
Posted-In: Earnings News Wall Street Journal Topics Events Global Media General Best of Benzinga
View Comments and Join the Discussion!