Insider Monkey Says TechCrunch Got It Wrong - Microsoft Not Buying Nook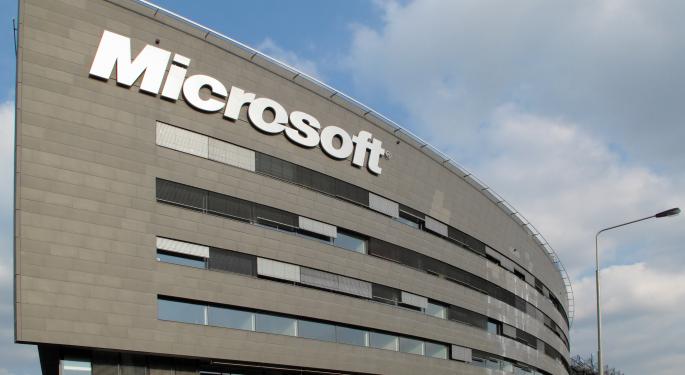 A highly placed source inside Microsoft (NASDAQ: MSFT) told blog site Insider Monkey late Friday that last week's rumor that Microsoft was about to make a $1 billion offer to buy NOOK Media LLC from Barnes & Noble (NYSE: BKS) reported by TechCrunch was – alas – only a rumor.
Barnes & Noble stock plunged almost 10 percent on news that there was no news.
See: Microsoft Said to Offer Barnes & Noble $1 Billion for Nook
"I literally just walked out of the meeting today discussing all this Microsoft/NOOK hoopla going on," the source said, adding. "This deal was nothing more than a rumor. Microsoft will not come out and deny or confirm for legal reasons, but the company has no intention of acquiring the NOOK unit."
The source went on to point out that NOOK is closely integrated with Google's (NASDAQ: GOOG) Android OS and that it can't be ported to Windows 8. "This was simply something TechCrunch rushed to report with no fact-checking," the Insider Monkey source said
However, in a final statement that could be interpreted as leaving a crack in the door, the employee said, "The acquisition is not happening in the foreseeable future as Microsoft Corporation is assessing its options at this time."
Microsoft, which already owns 17 percent of NOOK Media, according to the rumor, planned to buy the company outright, possibly in a move designed to replace the Android OS that runs on the tablets now with the Windows OS. Because of last week's rumor, Barnes & Noble shares spiked to nearly $22 after the rumor went public.
This represented a gain of 31 percent Thursday and Friday, according to The Wall Street Journal.
Last week's jump, the paper said, illustrates "just how jittery investors have become about a potential deal." In fact, WSJ Heard on the Street columnist Miriam Gottfried said last week, the reactions show how much hunger there is on the part of investors for Barnes & Noble to do something about its Nook business.
The reason for that hunger has to do with Barnes & Noble's latest quarterly filing in which the company saw a significant decline in year-over-year revenue from the Nook division. Nook reported a gross margin of -29.9 percent. Barnes & Noble showed both a negative gross margin along with a decline in revenues.
As for Microsoft, the incentive, so the rumor went, would be to increase sales of Windows 8 software and offer a low-end tablet (Microsoft Nook) to complement the higher end Surface tablets.
As of this writing, Jim Probasco had no position in any mentioned securities.
Posted-In: Earnings News Wall Street Journal Rumors Topics Asset Sales Events Media Best of Benzinga
View Comments and Join the Discussion!