Highlights from Berkshire Hathaway's Shareholder Meeting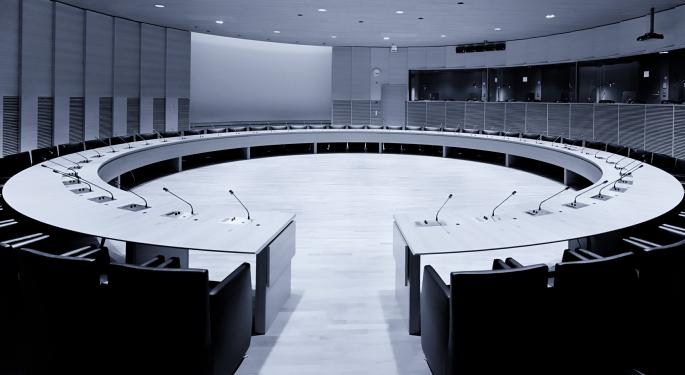 Why would 35,000 people show up for a shareholder meeting?
Because Warren Buffett is there—that's why. On Saturday, Berkshire Hathaway (NYSE: BRK-A) (NYSE: BRK-B) held its annual shareholder meeting in Omaha, Nebraska and as usual, Buffett and his partner, Charlie Munger had a lot to say. Here are a few of the highlights.
Has QE Helped the Economy?
Since the first round of QE, Buffett has supported the strategy. He continues to believe that the economy saw benefit from the Fed's aggressive bond-buying program.
But he does have a concern. While the program has helped, winding it down won't be easy. He believes that when the government sells the bonds, it will be "very inflationary."
Berkshire isn't Going to Purchase an Airline
Airline stocks might be flying high but Buffett and Munger aren't impressed. On the subject of airlines, Buffett said, "It's a labor-intensive, capital-intensive, largely commodity-type business, and it has been, as (Legg Mason's) Bill Miller points out, a death trap for investors since Orville (Wright) took off"
Size Does Matter
Investor, Doug Kass asked whether Berkshire's size would have a negative effect on its growth. Buffett conceded that growth will likely slow but he's proud of the company's acquisitions.
Munger added, "You look at companies that got really big in the world, the record is not very good. We think we'll do a little better than the giants in the past. Maybe we have a better system."
Buffett on Newspapers
Wall Street has collectively scratched its head wondering why Berkshire would have interest in buying newspapers but Buffet is confident that the bet will pay off. He said, "We will get a decent rate of return. Our after-tax return, with declining earnings, which I expect, would be at least 10 per cent average ... and I think it could be somewhat higher."
None of his Passion is Gone
One attendee asked Buffett whether he had lost some of his intensity at the age of 82. He said, "There's nothing more fun for me than finding something new to add to Berkshire."
Buffett's Most Famous Advice Reiterated
As usual, Buffett had some general investing advice for those in attendance and it was advice that every student of Buffett has heard. Never the less, it can't be repeated enough times especially in light of a market that just reached all time highs.
"You just have to avoid getting excited when other people are excited," Buffett said.
Buffett on Bitcoin
If you haven't heard, Buffett is now on Twitter (@WarrenBuffett) and that's enough of a technological leap for one year. When asked whether any of Berkshire's cash is in Bitcoin, Buffett said in a Tweet, "Of our $49b, we haven't moved any of it to #BitCoin."
We're sure that Buffett had his smartphone out during the meeting and was tweeting live complete with hashtags. #sarcasm.
At the time of this writing, Tim Parker did idolize Buffett but had no position in any of the securities mentioned
Posted-In: Earnings News Guidance Dividends Rumors Financing Management M&A Best of Benzinga
View Comments and Join the Discussion!