Priceline Continues Climb After Successful Fourth Quarter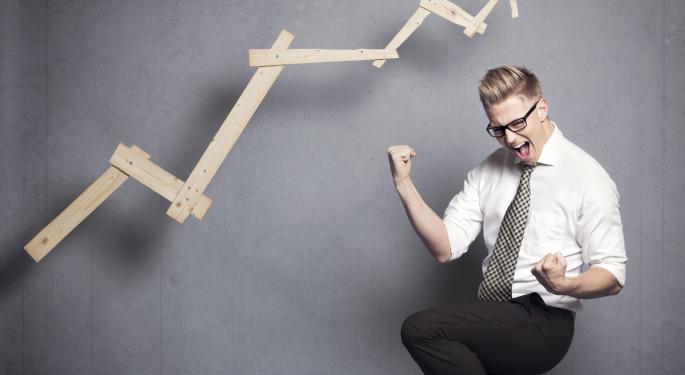 Priceline.com (NASDAQ: PCLN) continues is upward momentum on Wednesday in the aftermath of a successful fourth quarter earnings report.
As Benzinga reported on Tuesday, Priceline's stock rallied up above $700 after the bell on word of its earnings. The stock ultimately closed at $678.49, rising one percent from Monday.
The Norwalk, Connecticut online travel company posted a fourth quarter EPS of $6.77, easily topping analysts' expectations of $6.54. On a year-over-year basis, EPS grew 26 percent.
Fourth quarter revenue closed at $1.19 billion - up 20 percent year-over-year. For the year, EPS finished at $31.28, topping the company's 2011 performance by over 33 percent.
Total 2012 revenue rounded out at $5.26 billion - up over 20 percent from 2011.
Strong International Growth
Priceline's international bookings grew 40 percent during the fourth quarter as compared to the same period in 2011. For the year, international bookings grew 38 percent.
Priceline expects to continue its overseas success with growth of 36 to 43 percent during the first quarter.
Modest Gains on the Home Front
Domestic bookings grew a modest 4.4 percent during the fourth quarter. For the year, domestic bookings rose 7.1 percent.
Priceline does not expect this to change much in the first quarter. The company predicts its domestic bookings will rise five to 10 percent.
Hotel Rooms and Car Rentals Driving Growth
Rental car days grew 36.5 percent during the fourth quarter and 35 percent for the year.
Nights spent in hotel rooms climbed 37.6 percent during the quarter 39.5 percent through 2012.
Airline Tickets Not Gaining Much Altitude
The company's airline tickets segment grew a modest 1.7 percent during the fourth quarter. For the year, this segment grew 1.6 percent.
First Quarter Guidance
Priceline expects first quarter EPS to close in the $4.90 to $5.30 range. Meanwhile, Wall Street expects to see $5.14 per share. Taking the middle-ground of $5.10, Priceline would come in below the mark.
The company cautions that the variability around its guidance is elevated. This is due to "the uncertainty surrounding worldwide economic conditions, particularly in Europe where much of the Company's business is concentrated."
Market Reaction
After rallying above $700 late on Tuesday and falling back under $680, Priceline is back up around the $700 mark. The stock, which has hovered in the high $600s to low $700s since early January, has eclipsed $700 at times in the early hours of trading on Wednesday and fallen below at others.
Priceline is up around three percent on Wednesday.
Posted-In: Earnings News Guidance Best of Benzinga
View Comments and Join the Discussion!