A Look Ahead: This Week's ETFs to Watch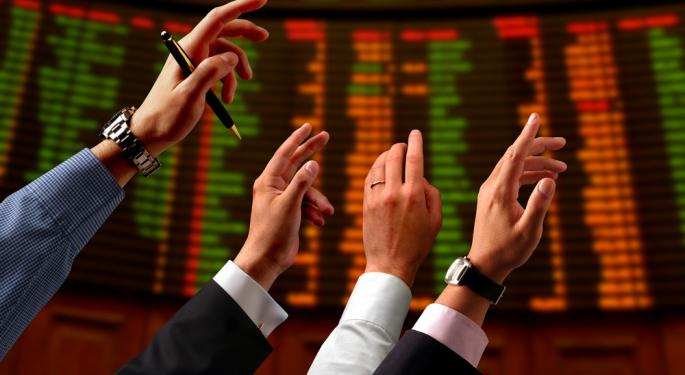 Coming off the S&P 500's first weekly loss of 2013, stocks have investors pondering the notion of a near-term decline. With suddenly elevated headline risk, a deep pullback could be in store. This week alone, investors will digest Italy's election results and be forced to contend with the looming March 1 sequestration deadline.
That is not all. This week's U.S. data points and earnings reports have a significant retail bias, meaning that sector along with the U.S. consumer will be in the spotlight. Consumer confidence and new home sales data are due out Tuesday, followed by the durable goods report on Wednesday. Thursday does not just bring the weekly jobless claims number, but revised data on fourth-quarter GDP.
Earnings, economics and international politics will see to it that this week will not be short on excitement. With that in mind, keep an eye on these ETFs throughout the week:
iShares MSCI Italy Index Fund (NYSE: EWI) Arguably the most obvious ETF to be included in this week's list, EWI has a big day week ahead of it. The term "inflection point" is often overused on Wall Street, but with regards to the lone Italy-specific ETF, that is an accurate way of describing the current state of affairs.
Polls in Italy close at 9AM New York time Monday and the wild card cannot be overlooked. In previous elections, exit polls underestimated just how well then Prime Minister Silvio Berlusconi was polling.
This time around, markets do not want want outright victory by Berlusconi because that would likely lead to the unraveling of recently implemented Italian austerity measures. A Berlusconi victory would also be near-term problematic for the euro and could hasten Italy's departure from the Eurozone.
SPDR S&P Retail ETF (NYSE: XRT) To say this week brings a deluge of retail earnings reports might be an understatement. Lowe's (NYSE: LOW), Home Depot (NYSE: HD), Target (NYSE: TGT), Gap (NYSE: GPS), Limited (NYSE: LTD), Best Buy (NYSE: BBY) and Kohl's (NYSE: KSS) are among the retail names stepping into the earnings confessional this week, but that does not even complete the list.
XRT is almost an equal-weight ETF, so no single stock dictates the fund's price action. However, combing all of the XRT constituents that report this week leads to a decent chunk of the ETF's overall weight. Combine that with the consumer-related data points due out, and this is a week where XRT's long-standing resilience could finally be tested.
SPDR Gold Shares (NYSE: GLD) Another obvious choice for this week's list, the world's second-largest ETF by assets is in a precarious spot. The ETF, backed by physical holdings of gold, has been taken to the woodshed as gold futures have plummeted.
The situation extends beyond a mere pullback in gold prices. Italy's election results could test the euro's resolve this week, sending traders looking for a safe-haven in the form of the U.S. dollar. Of course, that would imperil dollar-denominated gold and could force GLD to violate critical support at $150.
Whether or not gold's bull run is officially over remains to be seen, but the statistics for GLD are not encouraging. Since the start of the year, investors have pulled $3.1 billion from the ETF and last Wednesday was the worst one-day outflow from GLD in 18 months.
For more on ETFs, click here.
Posted-In: Earnings Long Ideas News Sector ETFs Broad U.S. Equity ETFs Short Ideas Specialty ETFs New ETFs Best of Benzinga
View Comments and Join the Discussion!