Walmart Blaming the Payroll Tax for Weak February is Bogus and the Numbers Prove It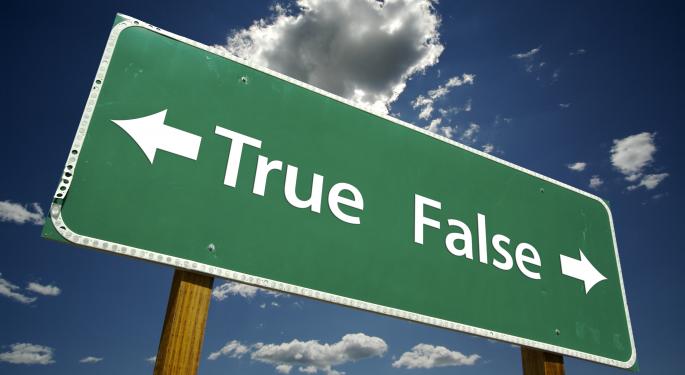 Internal emails originally obtained by Bloomberg News generated shockwaves Friday, as Walmart (NYSE: WMT) executives labeled February sales a "total disaster."
The culprit according to the company's execs was the payroll tax hike effective December 31, 2012.
But a broad look paints a much different picture, as Walmart's competitors and other top retailers have reported strong January sales and confident February projections.
Competitors, including Costco (NASDAQ: COST) and Target (NYSE: TGT), reported 4% and 3.1% increases in sales for stores open more than year, respectively.
"Our guests continue to shop with discipline in the face of a slow economic recovery and new pressures, including recent payroll tax increases," Target Chief Executive Officer Gregg Steinhafel told CNBC in a statement.
Other big box retailers like J.C. Penney (NYSE: JCP) and Macy's (NYSE: M) reported higher-than-expected sales numbers, including an 11.7% increase in sales for stores open more than year in the case of the latter.
Pharmacy giants Walgreens (NYSE: WAG), CVS Caremark (NYSE: CVS) and Rite-Aid (NYSE: RAD) recorded strong sales, aided by the high demand for flu shots.
In fact, according to the University of Michigan/Reuters, consumer confidence jumped jumped to 76.3 from last month's 73.8 reading.
The January successes of these retailers in spite of the payroll tax increase come after a weak January for Walmart, as reported by Bloomberg.
Posted-In: Earnings News Retail Sales Economics General Best of Benzinga
View Comments and Join the Discussion!