LinkedIn Blows Away Earnings Estimates, Surges to All-Time High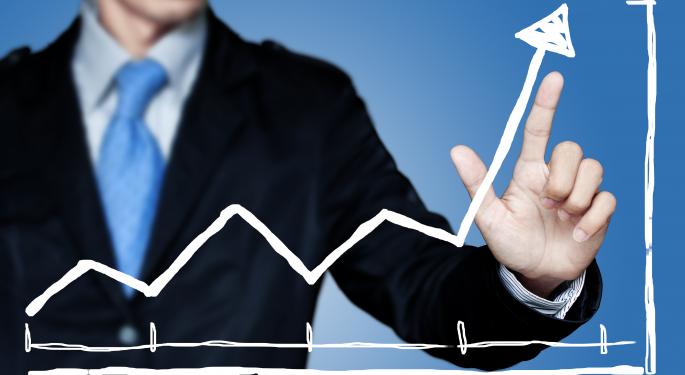 LinkedIn (NYSE: LNKD) is up big on Friday after a very successful earnings report.
The Mountain View, California firm finished the fourth quarter with an EPS of $0.35, nearly doubling Wall Street's expectations of $0.19. This figure nearly tripled the EPS of $0.12 during the same period in 2011.
Revenues finished at $303.6 million, up 81 percent year-over-year. Investors may recall the firm finished with $167.7 million in the fourth quarter of 2011.
For the year, EPS finished at $0.89. This figure more than doubled the $0.35 EPS in 2011.
Revenues were also up big for the year. After finishing 2011 at $522.2 million, the social media giant closed 2012 at $972.3 million - an 86 percent jump.
LinkedIn Has Talent
Revenue from the company's talent solutions segment finished at $161 million during the quarter, representing 53 percent of total revenue. On a year-over-year basis, this segment grew 90 percent.
Premium Revenue
LinkedIn's revenue from premium subscriptions grew 79 percent year-over-year, finishing the quarter at $59.4 million. Premium subscriptions represented 20 percent of total revenue.
Tapping Into the Marketing Market
The company's marketing solutions segment pulled in over $83 million during the fourth quarter, increasing 68 percent year-over-year. In total, this segment represented 27 percent of sales.
One in 35 People on LinkedIn
LinkedIn surpassed the 200 million member mark during the quarter, finishing at around 202 million. To put this into perspective, about one in every 35 people on Earth uses this career-oriented social media site.
Strong First Quarter, Ho-Hum Year?
LinkedIn's guidance suggests revenues will close in the $305 to $310 million range during the first quarter of 2013. If correct, the company will top analysts' expectations of just over $301 million.
However, the outlook for the year isn't so rosy. LinkedIn anticipates revenues of $1.41 to $1.44 billion. Wall Street wants to see the firm pull in $1.44 billion. Thus, if the company's prediction is correct, the best they'll do is break even with expectations.
LinkedIn Connects With Investors
Investors have responded favorably to the positive earnings release.
After dipping below $100 in mid-November of 2012, LinkedIn gradually climbed to over $127 in late January and settled in the vicinity of $125 through Thursday. However, the market has taken kindly to the latest report, sending the stock above $147 as of this writing.
At the current price, LinkedIn is far above its high point of $127.45, which it reached on January 28. It is nearly double the $76.54 it closed at on this date in 2012.
LinkedIn is up around 19 percent on Friday.
Posted-In: Earnings News Guidance Best of Benzinga
View Comments and Join the Discussion!