Nuance Takes a Beating on Weak Guidance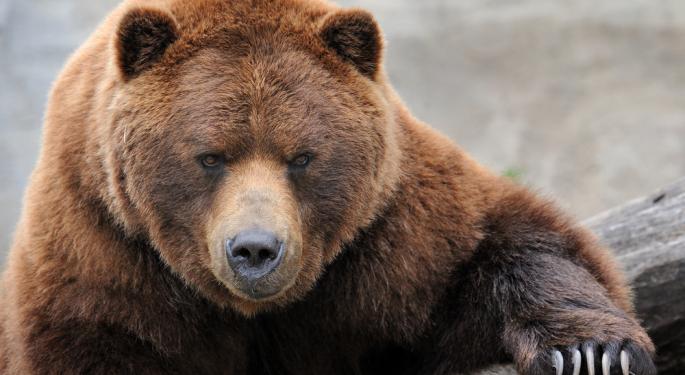 Nuance Communications (NASDAQ: NUAN) released its first quarter 2013 earnings Thursday, finishing the quarter roughly in line with expectations. However, the company is taking a shellacking on Friday in the aftermath of weak fiscal year 2013 guidance.
The Burlington, Massachusetts software firm finished the first fiscal quarter of 2013 with an EPS of $0.35, topping first quarter 2012 results by one cent. However, analysts had hoped for this figure to round out at $0.36.
Revenues finished at $492.4 million, topping the first quarter 2012 figure by 29 percent. This figure was in line with analysts' expectations.
Healthy Revenues
Nuance's healthcare solutions segment made huge strides during the quarter. Revenue for this segment finished at $217.4 million, up nearly 50 percent year-over-year.
Upward Mobility in Revenues
Nuance's mobile and consumer solutions segment also posted a strong quarter. This segment finished with a revenue of nearly $84 million, up over 21 percent year-over-year.
There's a Nuance: Weak Guidance
There's a nuance to Nuance's otherwise ho-hum report. The company has issued its fiscal year 2013 guidance, which is in the low range of Wall Street expectations.
For the second quarter, analysts are looking for $524.4 million in revenue. Nuance anticipates generating $500-533 million. At the middle ground of $516.5 million, the firm would finish below the consensus.
Chances are EPS will come in below expectations during the second quarter. Wall Street would like to see $0.44 per share. Nuance believes EPS will finish in the $0.36-0.45 range.
Analysts' consensus is for the firm to finish fiscal 2013 with $2.19 billion in revenues. However, Nuance expects to finish in the $2.146-2.196 billion range. If this pans out, chances are the firm will come in below estimates.
EPS will also likely finish below expectations. Analysts expect the firm to finish at $1.89 per share. Nuance's guidance suggests EPS will close in the $1.76-1.87 range.
Investors Take off the Gloves
Nuance has taken a beating in the market on Friday following its weak guidance.
After hovering above $24 since late January, the stock is below $20 as of this writing. This is the first time Nuance has traded below $20 since falling to $19.99 during intraday trading on November 20, 2012. At a current price of $19.89 late on Friday morning, it is at its lowest point in over six months.
Nuance is down around 19 percent in trading on Friday.
Posted-In: Earnings News Guidance Intraday Update Movers Best of Benzinga
View Comments and Join the Discussion!