THQ Drops Another 5% as the Humble Bundle Tops $3.3 Million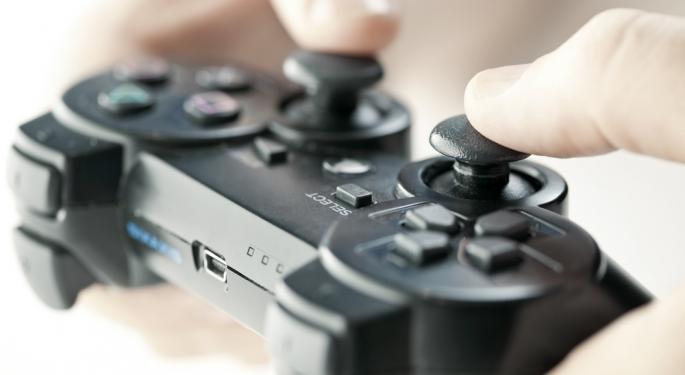 THQ (NASDAQ: THQI) had hoped that it could build buzz, sell some games and help a couple of charities by launching a Humble Bundle. With earnings of more than $3.3 million (and new articles popping up in the gaming press every day), THQ might accomplish this goal. But investors do not seem to care.
Shares of the embattled video game publisher and developer dropped more than five percent Monday afternoon. On Friday -- just one day after the Humble Bundle was announced -- THQ lost more than seven percent of its value. In the last 30 days alone, THQ has declined more than 49 percent. The company plummeted more than 68 percent in the last three months, and nearly 80 percent in the last six months. Year-to-date THQ is down more than 82 percent.
If another, more successful game developer had offered a Humble Bundle, it might not have triggered a market move. Investors may have simply viewed it as a positive opportunity for the firm to give back.
The problem with THQ is that investors view this marketing initiative as a last-ditch effort to keep the company afloat. Homefront and Darksiders II have not lived up to sales expectations. Disney (NYSE: DIS), which was once a key partner for THQ, abandoned the publisher to build games in-house. When the Mickey Mouse studio needed a partner to develop Wreck-It Ralph, Disney did not look to THQ for help. The company teamed up with Activision (NASDAQ: ATVI) instead.
Best known for the Call of Duty franchise, Activision rose more than two percent last month after releasing the latest game in the series:Call of Duty: Black Ops II, which earned more than $500 million in 24 hours. But that was not the only successful game Activision sold this year. In May, the company released Diablo 3, which quickly became the fastest-selling PC game of all time. Regardless, investors are not entirely satisfied with the company's performance. Year-to-date, Activision is down six percent.
If THQ has any hope of recovery, the publisher needs to sell a large number of video games in 2013. This could start with the release of Saints Row 4, the company's flagship franchise. THQ is obviously hoping to build awareness for the new game by giving away Saints Row: The Third to Humble Bundle buyers who spend more than the average purchase price, which has dropped to $5.62. On Friday the average purchase price was at $5.69.
More than 589,000 bundles have been purchased since the campaign started. As of today, Jason Rubin, the President of THQ and former creator of Crash Bandicoot, is no longer the top contributor. His donation of $1,050 has allowed him to remain in the top 10 (along with several other contributors that have donated $1,050), but he has been beaten by THQ CEO Brian Farrell, who contributed $1,650 to the Humble Bundle. His bid was topped by a penny when someone by the name of McJohn bid $1,650.01. McJohn is now listed as the Humble Bundle's top contributor.
Follow me @LouisBedigianBZ
Posted-In: Brian Farrell Humble Bundle Jason RubinEarnings News Movers Tech Trading Ideas Best of Benzinga
View Comments and Join the Discussion!