Thursday's Market Minute: A Glimmer Of Hope For Gold?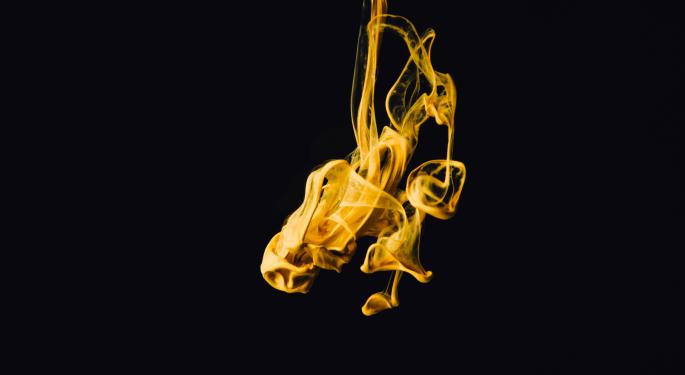 Gold futures are up around 16% year-to-date, but the past four months have been challenging for bulls. Yesterday's 1.7% drop was the latest stumble, as the yellow metal saw a sharp rejection at the most recent highs from Nov. 20 on above-average volume for the past 50 days. However, there are some signs that the outlook may be improving.
After a brief dip below 1800 level and the 200-day SMA in late November, Gold futures recovered back above these key areas. The 200-SMA, currently near 1837, also held amid downside moves twice this week.
The RSI is showing some bullish divergence from price from those same Nov. 20 highs, while the ParabolicSAR saw a bullish crossover. Meanwhile, the ADX is declining from a peak, suggesting the current environment is shifting from a downtrend to a more trendless environment.
Watch whether Gold can crack the 1880-1885 area, which is home to both the 64-day EMA and the 50-day SMA as well as the Nov. 20 highs, for signs of further upside.
Photo by CHUTTERSNAP on Unsplash
View Comments and Join the Discussion!