Thursday's Market Minute: Spike In Corporate Layoffs Urges Necessity Of COVID Vaccine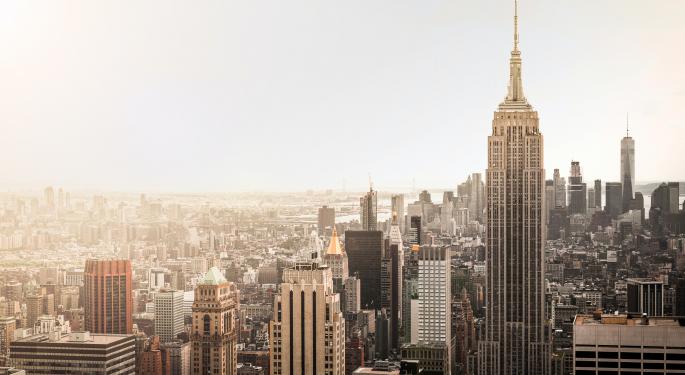 Layoffs have been rampant since the start of the pandemic and are now reaching some of the countries' biggest corporations. The US unemployment rate was 8.4% in August, relatively low compared to April's peak of 14.7%, but well above February's 3.5%.
Just this week Walt Disney Co (NYSE: DIS) announced it is laying off 28,000 employees from its theme parks in California and Florida. American and United Airlines have warned of cutting 32,000 jobs combined if the airliners don't receive more federal aid. Not just the entertainment and travel industry are suffering either: energy, retail, defense, and software companies have all announced job cuts in the thousands.
These larger-scale layoffs result in the increase of uninsured people. For the week ending Sep. 19, the four-week moving average for initial unemployment insurance claims totaled 878,250, with an insured unemployment rate of 8.6%. A Business Insider report claims that more than 60 million Americans have filed for unemployment insurance over the past six months. The correlation between layoffs and the rise in the uninsured starts a vicious cycle: layoffs leading to more uninsured people which leads to potentially more sick people in a pandemic; which leads to more economic shutdowns, which leads to more layoffs, which leads to… etc., until an effectual vaccine is produced and distributed. As we've learned, though, the first available vaccines won't likely be approved until next year, much less distributed. Moderna Inc's (NASDAQ: MRNA) CEO said Wednesday that its candidate won't be ready for widespread public access until next spring.
Friday's employment situation report is expected to show a monthly increase of about 890,000 nonfarm payrolls for September with an estimated unemployment rate down two-tenths of a percent to 8.2%. That report doesn't include Disney, nor does it include the potential jobs of thousands of airline employees or the companies yet to announce layoffs. The pressure is on, both for big pharma to produce a viable, widespread vaccine and the federal government to pass further aid for companies and citizens.
Photo by Aaron Burson on Unsplash
View Comments and Join the Discussion!
Posted-In: Moderna TD Ameritrade Walt Disney Co.News Markets General