Fandom, America's Navy Partner For Warzone Tournament To Celebrate National Military Appreciation Month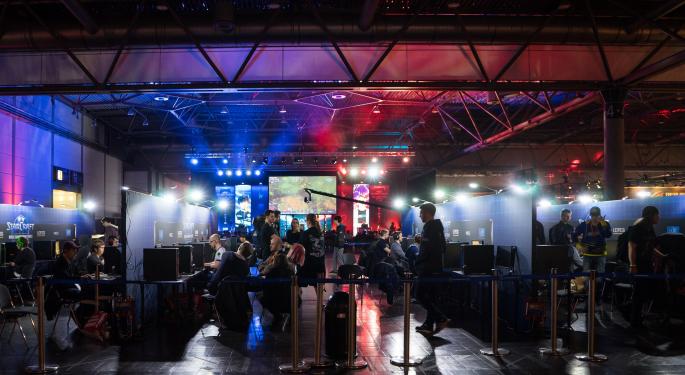 Global media and entertainment platform Fandom announced a partnership with America's Navy to present the Fandom Warzone Pro-Am tournament on May 31. The online event will be produced by esports social media platform eFuse, and tournament organizer Mainline.
The tournament, featuring Activision Blizzard's (NASDAQ: ATVI) "Call of Duty: Warzone," will be featured on Amazon's (NASDAQ: AMZN) Twitch through Fandom's channel. The tournament will include players from the Navy's Goats & Glory team, and also invite fans to have the opportunity to play alongside other athletes, streamers and celebrities.
Two players from Navy's Goats & Glory, 16 professional athletes, eight streamers, and six fans will participate. The winning team will split a $10,000 prize.
"We are excited to partner with America's Navy for our second Warzone Pro-Am Tournament. Fandom looks to regularly provide unique, once-in-a-lifetime experiences for the esports community," Sean Kiely, Head of Gaming and Esports Sales at Fandom, said in a release. "It is an honor to be able to include participants from the Goats & Glory team in this event and celebrate National Military Appreciation Month."
Celebrities include NFL athletes Juju Smith-Schuster, Seth Curry, UFC fighter Max Holloway, and actor Jerry Ferrara. Streamers include Aydan "Aydan" Conrad, Jordan "LEGIQN" Payton, Tyler "Teep" Polchow, Jacob "ChocoTaco" Throop, and Maria "TSMChica" Lopez. Playing for Goats & Glory are MC1 Michael Rodgers and ETN1 Joshua Jones.
"The Navy's Goats & Glory players are excited to hone their gaming skills as they compete in Fandom's Warzone Pro-Am Tournament. Many of our Sailors are passionate about gaming, where they leverage teamwork and decision-making and communication skills used every day in the Navy," said Captain Matt Boren, Chief Marketing Officer at Navy Recruiting Command.
Matt Benson, CEO of eFuse, added, "We are so grateful for America's servicemen and women and are ecstatic to connect to our audience with real heroes in this one-of-a-kind tournament."
Fans can apply for a chance to compete in the tournament on the eFuse platform. Shoutcasters Chris Puckett and Anthony "Nameless" Wheeler will be giving the play-by-play.
View Comments and Join the Discussion!
Posted-In: Call of Duty efuse eSports Fandom mainlineNews Sports General